How to Create a Highly Converting Cold Email Sequence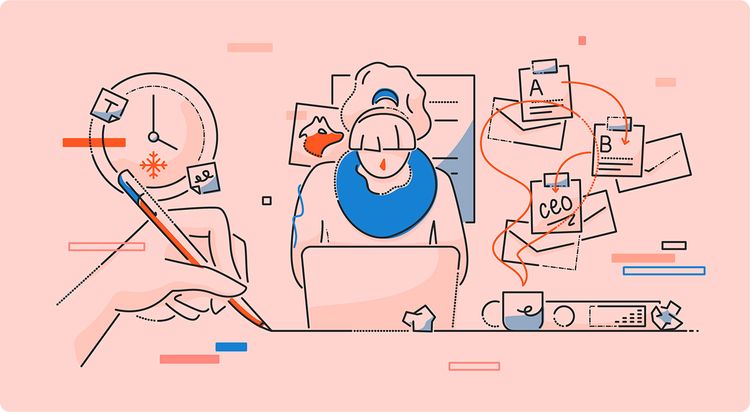 You've been there. Or at least you're there.
You have a fantastic offering and a list of prospects you know will love it.
Now, you need a great cold email sequence that'll help you impress the heck out of them, handle their objections and start making them happy. And of course, make a lot of $$$.
I, too, have been there. So, I've got you covered.
By the end of this article, you'll have all the ammunition you need to create killer cold email sequences that book deals.
Let's get started.
Why You Shouldn't Stop Your Cold Email at One Email
What Makes a Great Cold Email Sequence
How to Create a Killer Cold Email Sequence
Cold Email Sequence Template I used to Get Replies From CEOs
Bonus: How To Book Meeting Hands-Free
Why You Shouldn't Stop Your Cold Email at One Email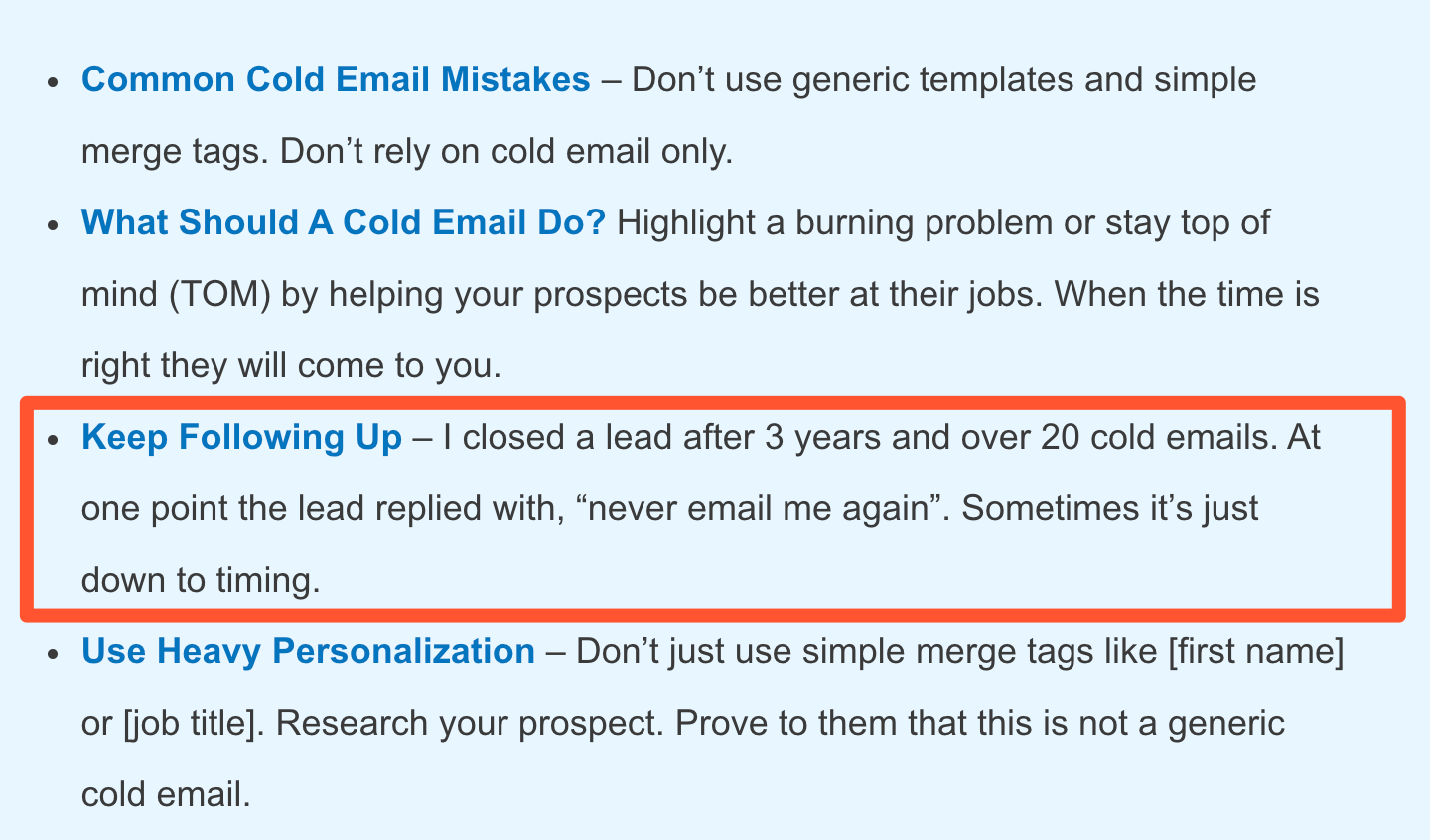 Stopping your cold outreach at one email is like getting only one foot inside the room and closing the door. The key is to be steadfast and bring every effort to bear to stay in constant contact with the prospect after the initial touch email.
Data from The Brevet Group show that 80% of sales require five follow-up calls after the meeting. Cold emailing is no different. You need to send follow-up emails after the first touch. Here is a quick story.
Feed, a branding agency that is specialized in the healthcare niche, used to get 90% of its new customers through referrals. But the agency recently earned $100,000 with a 30-day cold email sequence.
Here is how the agency nails this down perfectly. First, they use Google Alert to find successful doctors and surgeons mentioned in the news then send them a congratulatory email. This stands as a good icebreaker and an impressive first touch.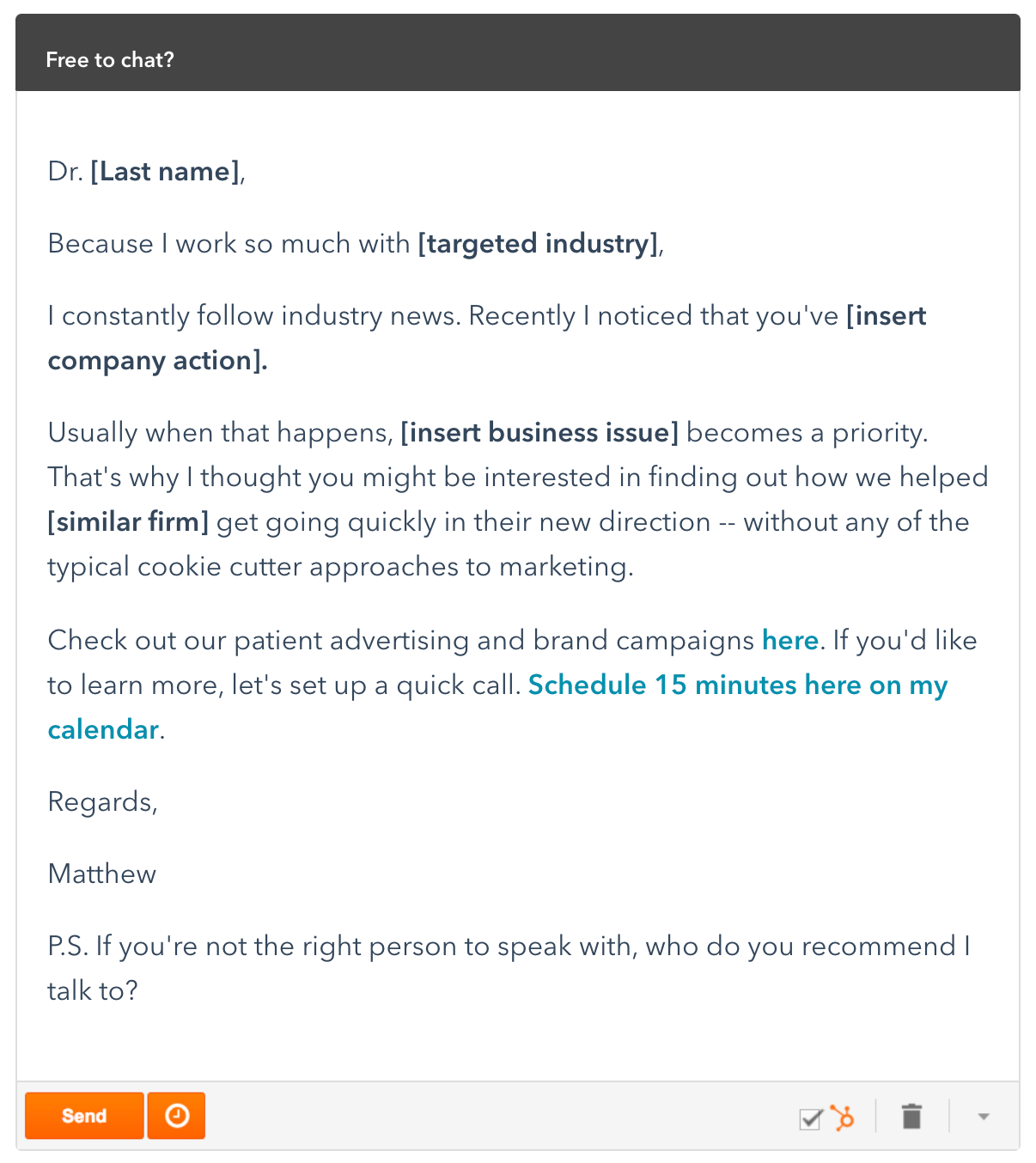 Now that they have created a connection, the agency then sends follow-up emails with helpful content personalized to the recipients' industry to build interest and stay on top of their minds. They then follow up with the offer, which is a tool they know the prospect will love.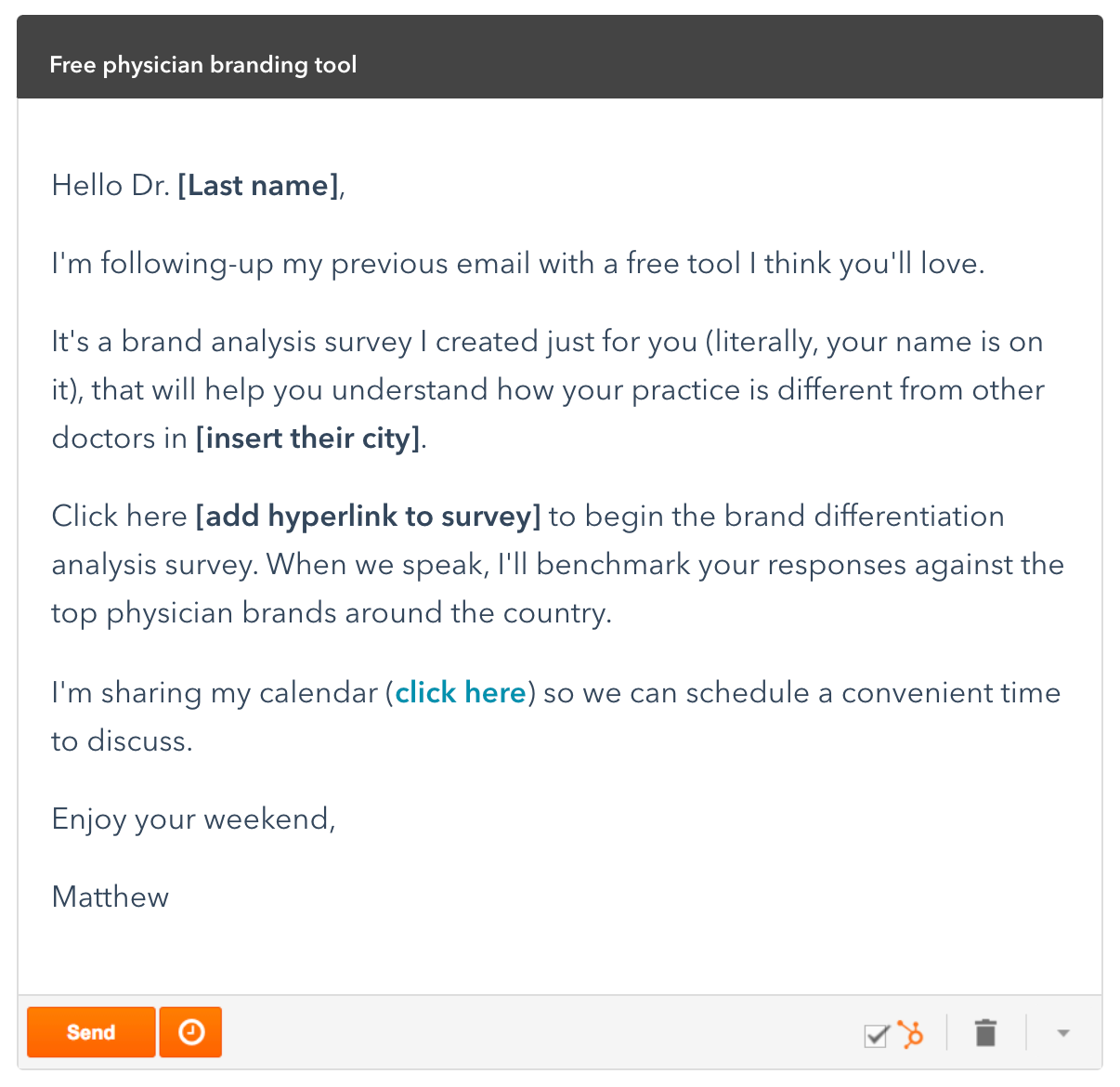 They had one foot in the room; now they're getting the second in to close the door (aka close the deal). If needed, they still follow up two more times before resting the case.
---
What Makes a Great Cold Email Sequence
The first goal of any email marketing campaign (whether cold or warm) is to build a relationship with your audience. And as such, the very first email in your cold email sequence is to break the ice between you and your prospects (i.e., build a relationship).
Then, as a marketer or salesperson, you should embark on a journey of feeding the prospect with various emails that help convert them into customers.
Here's how to know when you have a solid cold email sequence.
It's nurturing
When prospecting, the goal is not to land in your prospects' inbox with your service offerings from the first email. Regardless of how appealing your offer is, it won't get them to make any kind of decision right off the bat, let alone to pay for it.
The idea of a cold email sequence is to provide your prospects with step-by-step information about a product or service they had no idea about.
In most cases, prospects don't even know who you are. Or, they may be interested in what you're selling but aren't ready to make a buying decision at this point.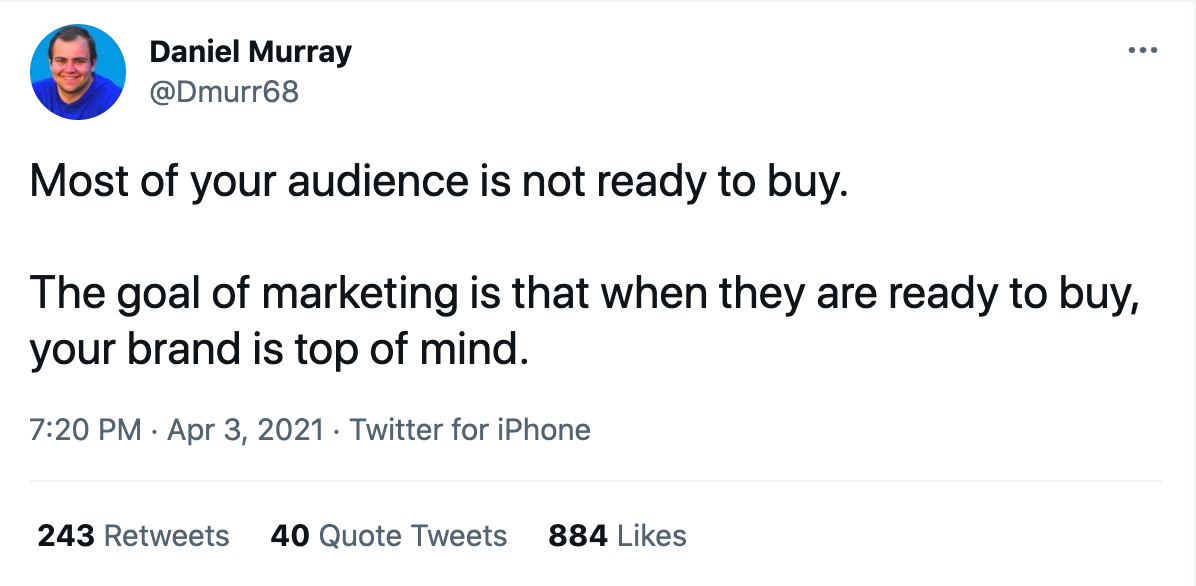 Here is where a cold email sequence takes on a life of its own. Unlike a simple cold email followed by (maybe) a follow-up, the cold email sequence allows you to feed the prospect with all the information needed to lead him from the unawareness stage to awareness to the solution stage and finally to the purchase.  
In other words, the cold email sequence helps you build a stairway up to the purchase that allows you to feed your prospects with the information they will need throughout the process.
This strategy allows you to build trust with your prospects while being on their pulse and moving them along the sales funnel. And more interestingly, this process empowers you to instill a priceless prospect relationship that builds brand loyalty and trust over time.
When done right, it should be a many-step email campaign with various calls to action taking prospects to different stages of the buyer's journey you've set up, just like in the example below.

It's engaging
So, first thing first, here's an example of a bad cold email. The example below can win an Oscar for the worst cold email of the year.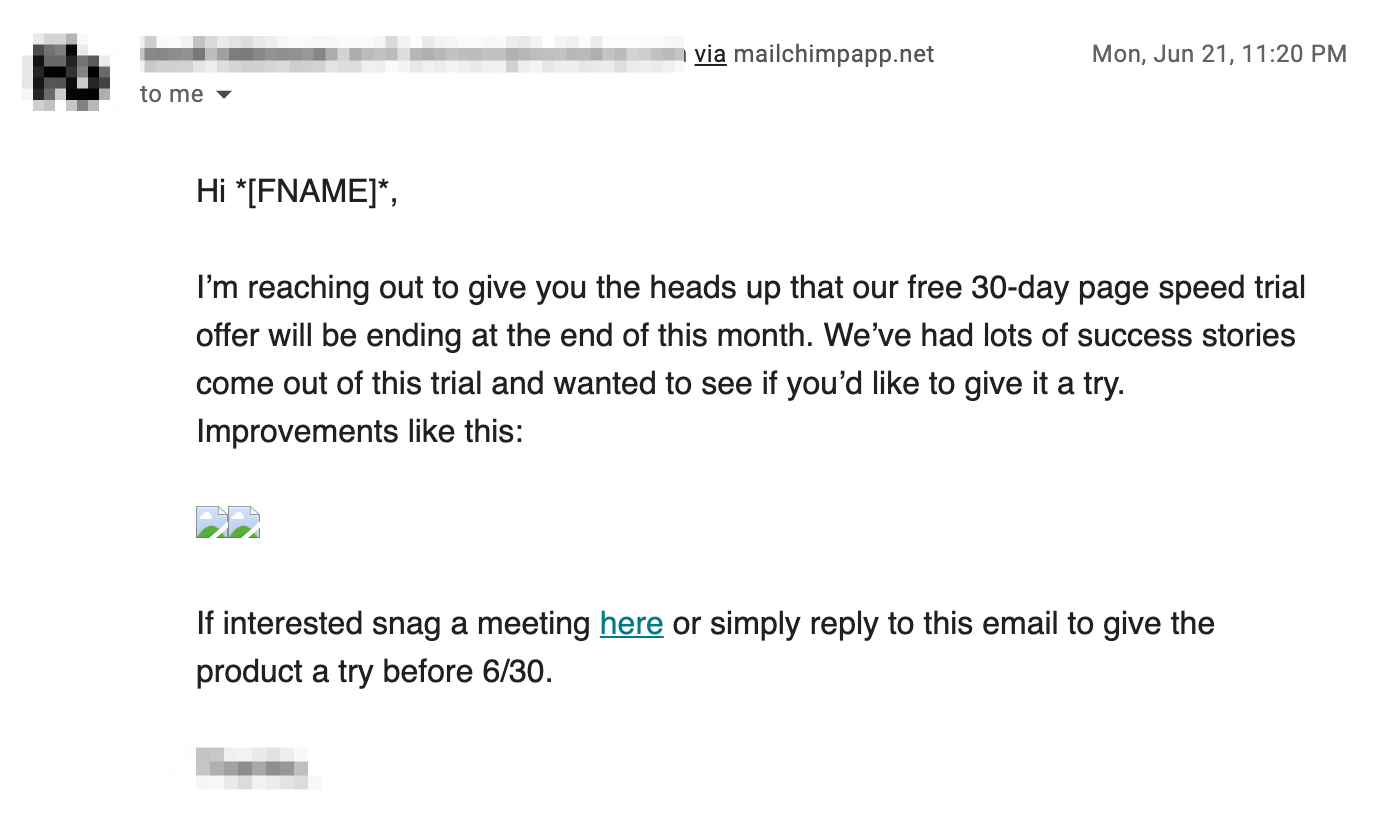 Many people send cold emails under the guise of being direct and saving the prospects' time. That is a terrible strategy that will only bring you crickets. It is boring, and most people hate it. Here is another bad example.

The primary purpose of cold outreach is not to sell but to establish a relationship. The most successful cold email sequences do so because of the rapport (engagement) they build with the prospects.
An excellent cold email sequence feeds prospects with valuable content that creates a connection and educates them before asking them to buy. It creates interest for the prospects and keeps your business top of mind.
It's structured
There are many steps to converting a prospect into a customer. Especially with a cold email sequence, you will need a certain number of emails spaced out over a given period. In the specific order, the different stages of your buyer journey follow each other.
So, a cold email sequence requires you to build a structured follow-up sequence in a well-thought-out and streamlined structure to provide information to your prospects and classify your email content according to your end goal. That way, you build and organize your cold emails into a plan.
This makes it easy to walk your prospects through the buyer journey milestones in your email architecture.

---
How to Create a Killer Cold Email Sequence
Now that you know the importance of a cold email sequence and its main characteristics, here is how to create one.
Define your target audience
If you were to start a vegetarian burger business, would you sell the burger to vegetarians or to people who eat meat?
Silly question, I know.
But in this question lies the essence of your campaign because, as you can tell, lousy targeting can seriously impact your campaign results.
It's very easy to think, "our target is FinTech," or even "we target SaaS companies," and assume that the people you target are the right ones. But this will not work.
That's why you've got to do it the right way.
Ask yourself what needs or problems your product/service solves. This allows you to remember why and for whom you built the product in the first place.
Then ask yourself if these people meet the requirements necessary to take advantage of your service/product. Are they geographically, financially, logistically eligible?
For example, if you sell a product that costs $15000 per month and is to be used by companies with 50,000 to 200,000 employees, you already know that you need to target enterprise customers and not SMBs that make 3M in sales per year.
Last but not least, determine if the people you want to target are actually looking for ways to solve the problem your company is solving. Are they using other alternatives to your product/service? Will they be reluctant to buy a product like yours?
This last wave of questions will help you situate them in the buyer's journey and craft the messaging accordingly. This brings us to the next step in creating a killer cold email sequence.
Tie up your sequence to the buyer journey
If I were to write a book called "How to Screw Up Your Cold Email Campaign 101", the main subject would be that most people send emails without factoring in the stage of the buyer's journey.
In fact, crafting your sequence around the buyer's journey ensures that your messaging is on point and has conversion power.
Here are some questions that will help you:
First of all, are the people on the list aware of their problem?
Do they know about any existing solutions?
Are they aware of your product?
If so, are they ready to buy?
Do they have any doubts that prevent them from taking the step?
Depending on the answers to these questions, you will know if your target is unaware, pain-aware, solution-aware, or simply aware.
When you find out which stage of the buyer's journey your target is at, try to determine the gradient.  
For example, if they are solution-aware, are they at the lowest, mid, or high levels? If they are at the lowest level, it means that one touch is not enough to go from the solution stage to the product stage.
In the image below, you will see that the sequence has six touches even though the prospects were already in the solution stage of the buyer's journey.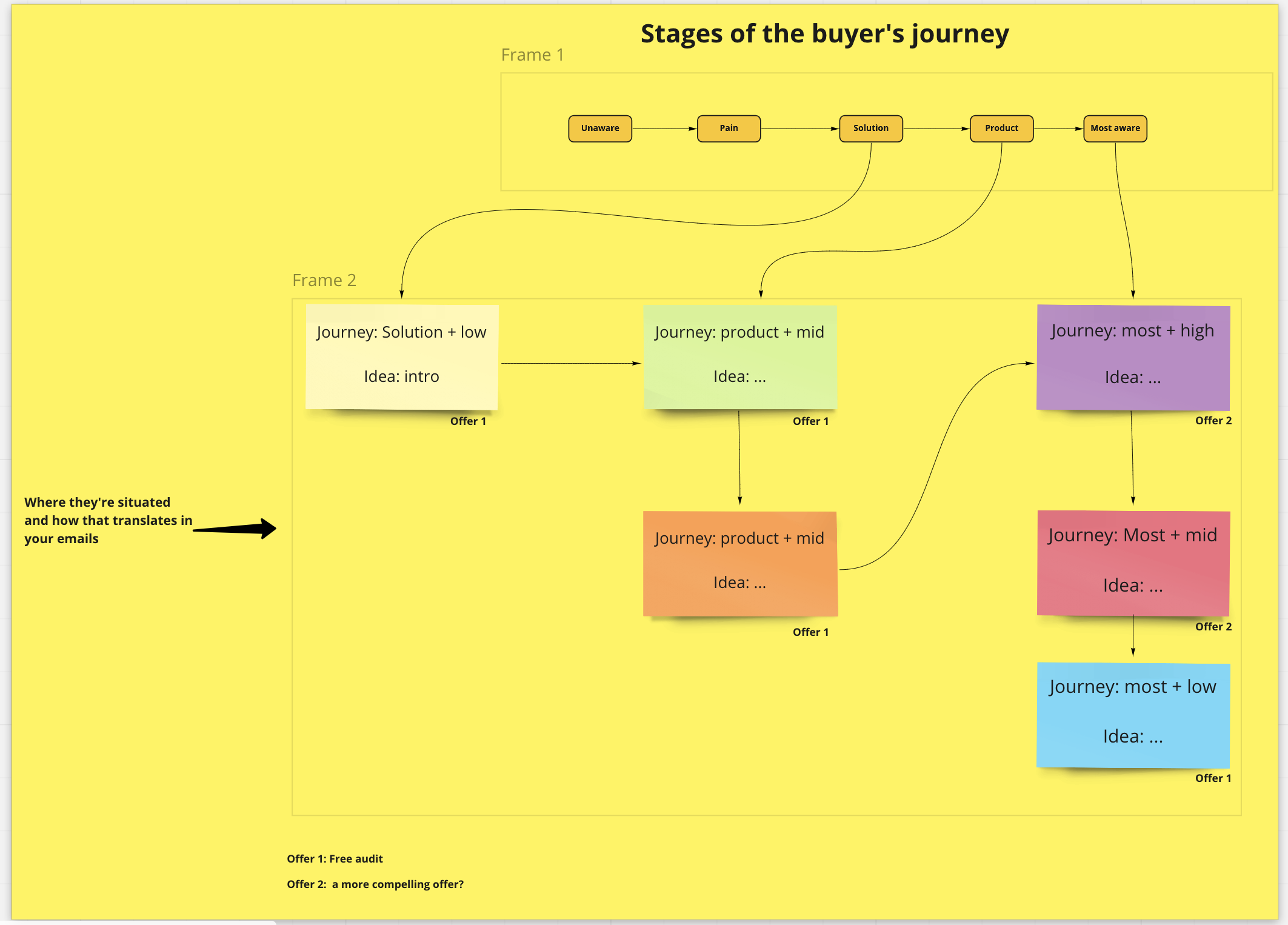 Because the gradient is "mid," I judged that one touch was enough to go from solution-aware to product-aware. On the other hand, it took two touches to go from product-aware to most-aware.
Structure the way you introduce your offer

Now that you have a sequence that factors in the stages of the buyer's journey, it's time to think about when and what offer to present for the best chance of success.
If your list is segmented and some people are at a different stage of the buyer's journey than others, then you need to think twice before introducing an offer into your cold email sequence.
Think about it. John, who is more solution-aware, should not receive the same offer as Joanna, who is totally unaware.
So, for instance, if the bottom line is that you get John and Joanna to subscribe to your software, you should adapt your offer to the stage of the journey they belong to.  
John, who is already solution-aware, is more likely to be okay with an offer like 30% off or a free trial.
On the other hand, Joanna, who is not even aware of the problem yet, needs more information about the extent of the problem, the internal and external solutions available to her, etc. And so, an offer like 30% off would be inappropriate.
To succeed in your campaign, you need to treat the members of each of your segments differently as they are not at the same stage of the buyer's cycle.
---
Cold Email Sequence Template I used to Get Replies From CEOs
Here is the email marketing strategy and sequence that allows me to get answers from CEOs.
The yellow label indicates where the people on my list are in the buyer's journey. At this level, there are three gradients: low, mid, and high.
The red label on the other hand is indicative of the type of offer I should make in each email.
And the blue label presents the subject or theme of each email to be deployed.
And here are the results I got.

1st touch–Intro email
2nd touch–More advantages
3rd touch–Handling objection
4th touch–Adding more value

5th touch–Selling softly
6th touch–Selling aggressively
7th touch–Breaking up
---
Bonus: How To Book Meeting Hands-Free
Your prospect list is verified and ready.
Your cold emails are all written and ready.
You've defined the cadence and everything is literally spot on. Now you want to kick-start your cold campaign.
You may be thinking that getting a back-friendly chair and sending the emails one on one is the way to go. But get this.
Instead of doing the numerous sends and the daunting task of following up on each and every email, what if you could simply automate all that while focusing on other aspects of your business?
Cold email automation tools make sending cold email campaigns a breeze. With Hunter Campaigns you can easily schedule and personalize multiple emails and follow-ups.
Here is a screenshot of the Hunter.io dashboard.
All you have to do is set up the campaign and define preferences (aka composition and follow-up cadence).
Technically speaking, the Hunter's software is an all-in-one solution for cold email campaigns.
The software helps you find and extract leads–which is searching emails and verifying them–all the way to the execution of the cold campaign.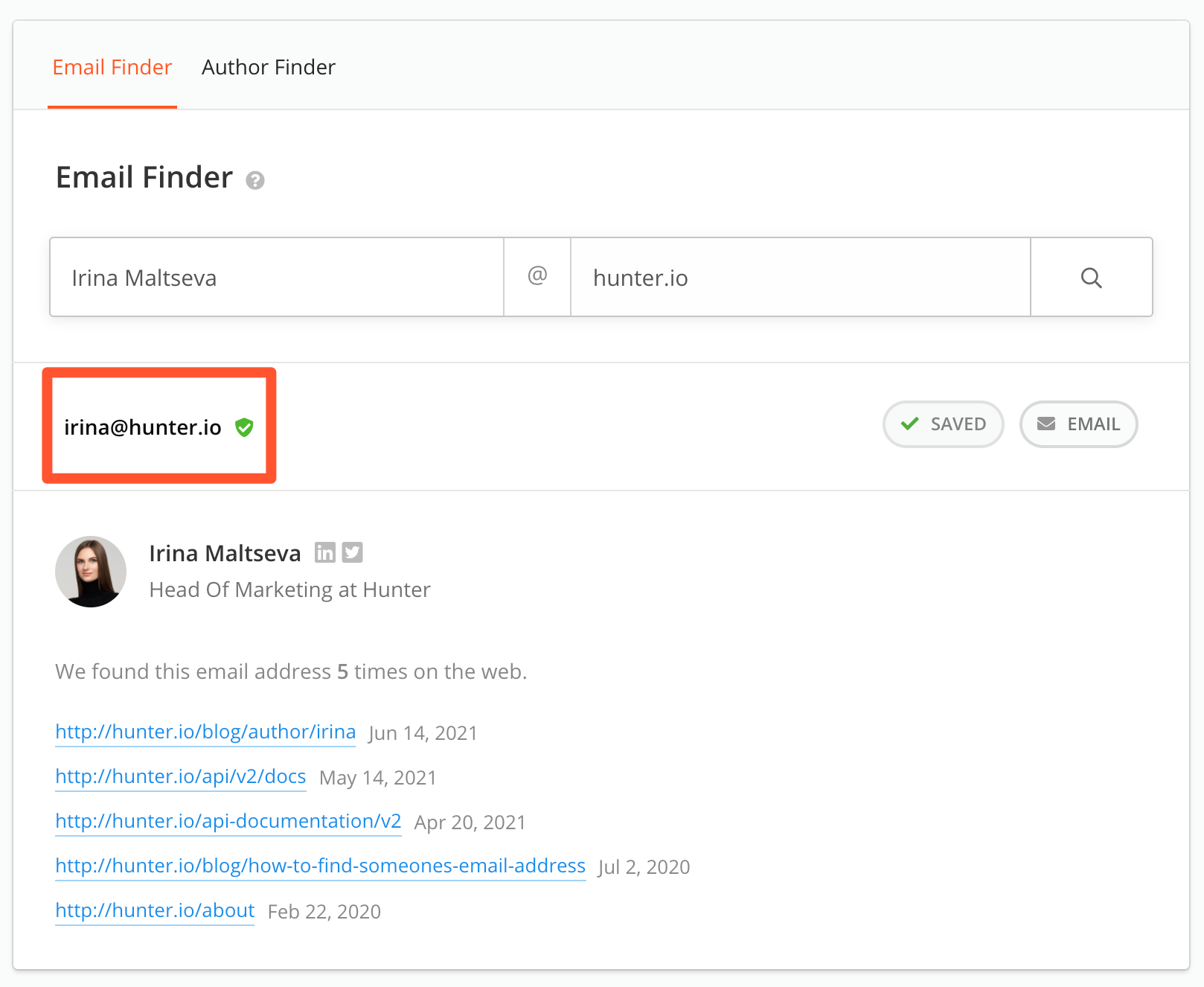 Plus, Hunter automatically tracks campaign metrics, giving you time to focus on delivering value to your prospects.
It's just the ideal tool for cold outreach automation.
---
Recap
The success of a cold email indeed depends on its content, but a good sequence will guarantee way better results.
So keep these 3 things in mind when creating a cold email sequence:
1. Always do your research and define who you want to target. Then, determine what stage of the buyer's journey they are in.
2. Build a sequence that fits into the buyer's journey cycle and don't hesitate to add as many steps as you feel your audience needs in order to reach the buying decision stage.
3. Always think about the type of offer you can introduce to get the maximum results. Remember, the primary purpose of a cold email is not to sell but to establish contact.
So, there you have it. I hope this helps.