What's new at Hunter? (November 2022)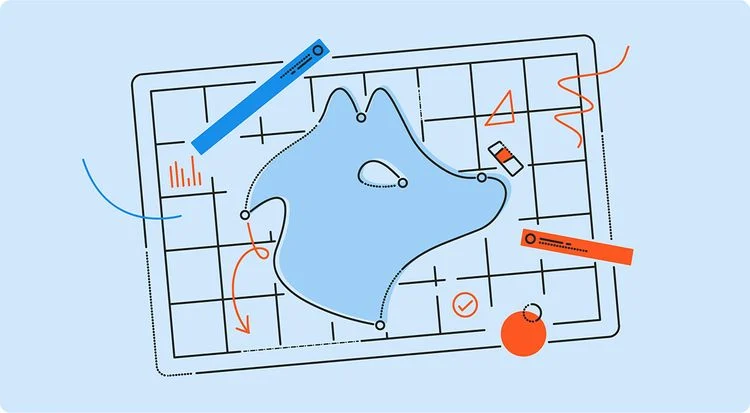 We have quite a few updates to share with you this month, including a completely redesigned Domain Search, a brand new Microsoft Edge extension, and more.
Redesigned Domain Search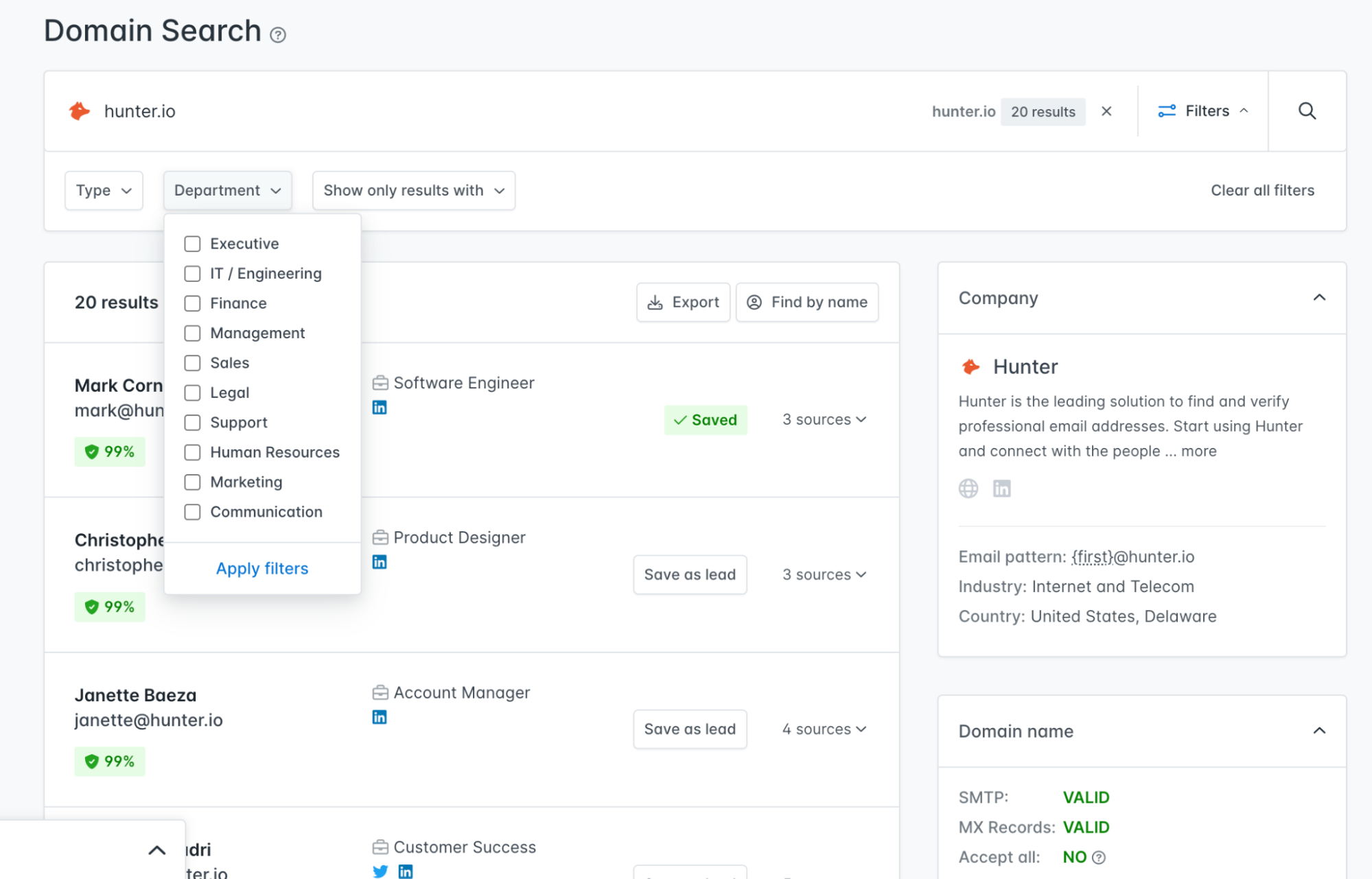 Hunter's Domain Search has had, for the most part, the same look since it was launched in 2015. We thought 2022 was prime time for updating it.
The goal was to make Domain Search more efficient and enhance it with new features while still keeping its core functionality, which is that of helping users find relevant contacts behind companies or websites.
Specifically, we thought we could make the results page more clear and that our users could potentially find value in getting access to other data points we can share on domains, such as company and technology data.
To be able to redesign Domain Search in a way that would be most helpful to our users, we performed extensive customer research to understand:
If the tool provides all the information users expect
Any misunderstandings that might occur while using it
Whether users are aware of all the features
Based on our findings, we created a plan for creating a new and improved Domain Search tool.
We rebuilt Domain Search from scratch in order to provide the best experience possible for our users. Apart from the new look, you'll now also get access to:
Advanced filters – You can filter results by type (personal or generic email addresses) and department, as well as choose to only see results that include a full name, phone number, or job title.
Company data – Domain Search now shows you a description of the company you're researching, as well as its industry and location. It also provides you with the most commonly used email address pattern at the company (e.g., firstname@company.com).
Technology information – You can use the Technology tab to reveal information about all the technologies a company uses on its website. This can be highly useful if you're using technographic data to identify prospects and potential customers.
Brand new Microsoft Edge Extension

Hunter's Chrome extension has been very popular for years, but over time, we've learned that there are thousands of Hunter users that use Microsoft Edge as their primary web browser.
We have great news for those users today — the Hunter Microsoft Edge extension is now live!
Now, you can find anyone's email address easily without leaving your browser tab. All you need to do is click on the Hunter icon, and you'll be shown a list of all the email addresses associated with the website you're browsing.
You also get the option to filter email addresses by department, as well as add one or more email addresses to a list in Hunter.
Better conversion of company names to domains

When you type in a company name into Domain Search, or upload a list containing company names into the Bulk Email Finder and Bulk Domain Search, Hunter attempts to identify the company's website.
While this feature is fairly accurate, it's not infallible. We wanted to improve the accuracy to provide our users with better results consistently.
That's why we worked hard to improve the way Hunter converts company names to domains. So far, we're seeing an improvement in accuracy by as much as 500% in certain conditions.
This will lead to better results for all searches, especially those done with the Bulk Email Finder and Bulk Domain Search tools.
Improved name detection and full name splitting

One of the things our tools rely on to be able to find people's email addresses is the capability to identify people's first and last names within individual email addresses.
As a part of our ongoing efforts to improve the accuracy of Hunter's tools, we've improved Hunter's name detection and full name splitting capabilities.
This allows us to identify people's names more accurately and find the right email addresses more consistently.
Improvements to Hunter Campaigns

We've also made quite a few improvements to Hunter Campaigns.
Previously, Hunter Campaigns users shared the same domain for tracking opens and link clicks.
The ability to use a custom tracking domain has been a highly requested feature for a while now, and we've finally implemented this option in Campaigns.
You can now use a custom tracking domain for all your campaigns. This can help improve the deliverability of your campaigns and keep your emails out of the spam folder.
You can set up a custom tracking domain by going to Campaigns > Settings > Custom domain. For more information, check out this help article.
Our users have also asked for a way to review all their scheduled emails and pending email messages.
To address this, we created a whole new Queue section, which you can access by going to the Campaigns tab and clicking on Queue in the left-hand menu.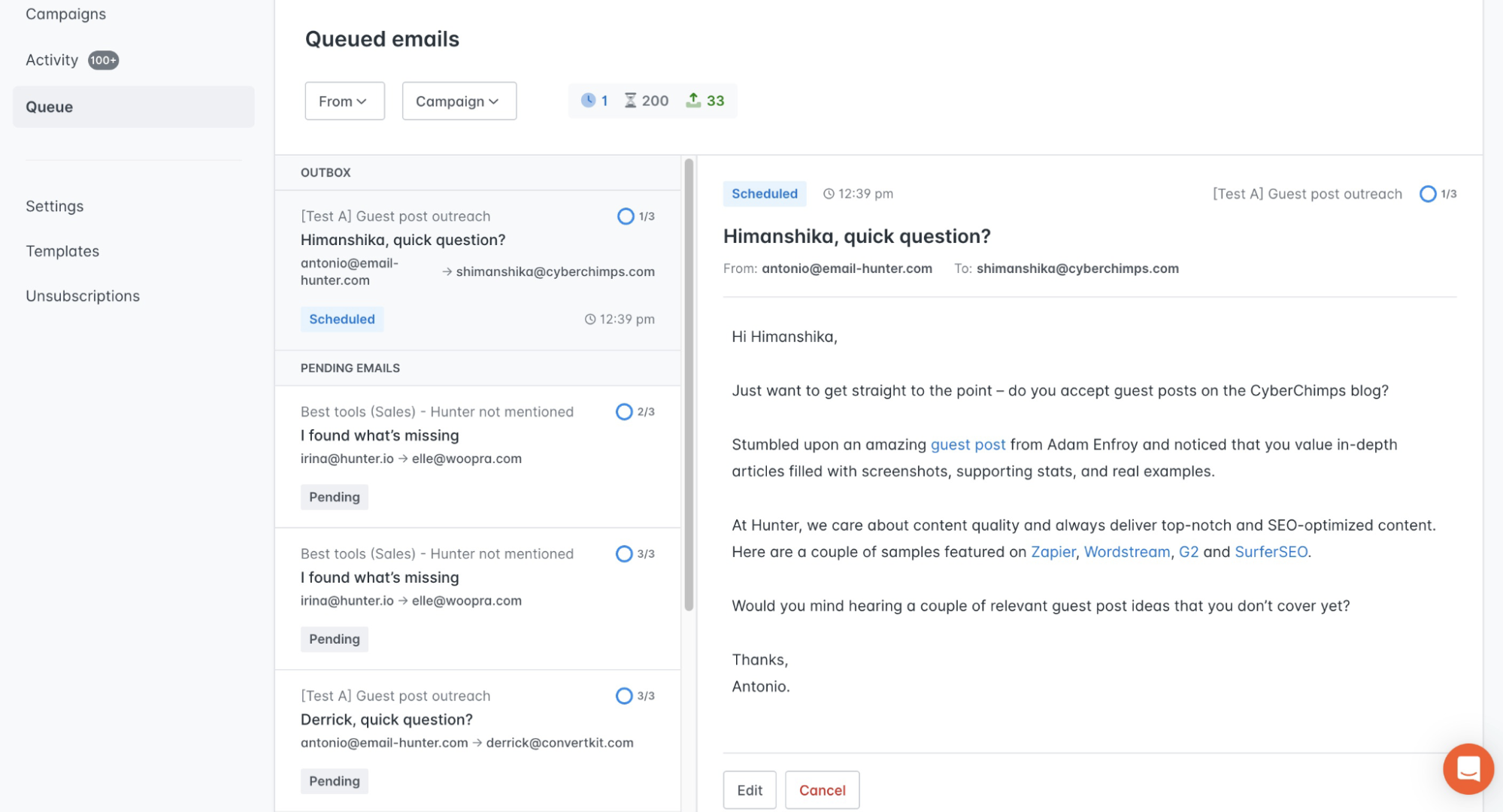 Additionally, you now get the option to set a custom sending window and unsubscribe sentence on a per-campaign basis. This can come in handy if you're running multiple campaigns targeting completely different audiences.
French website and dashboard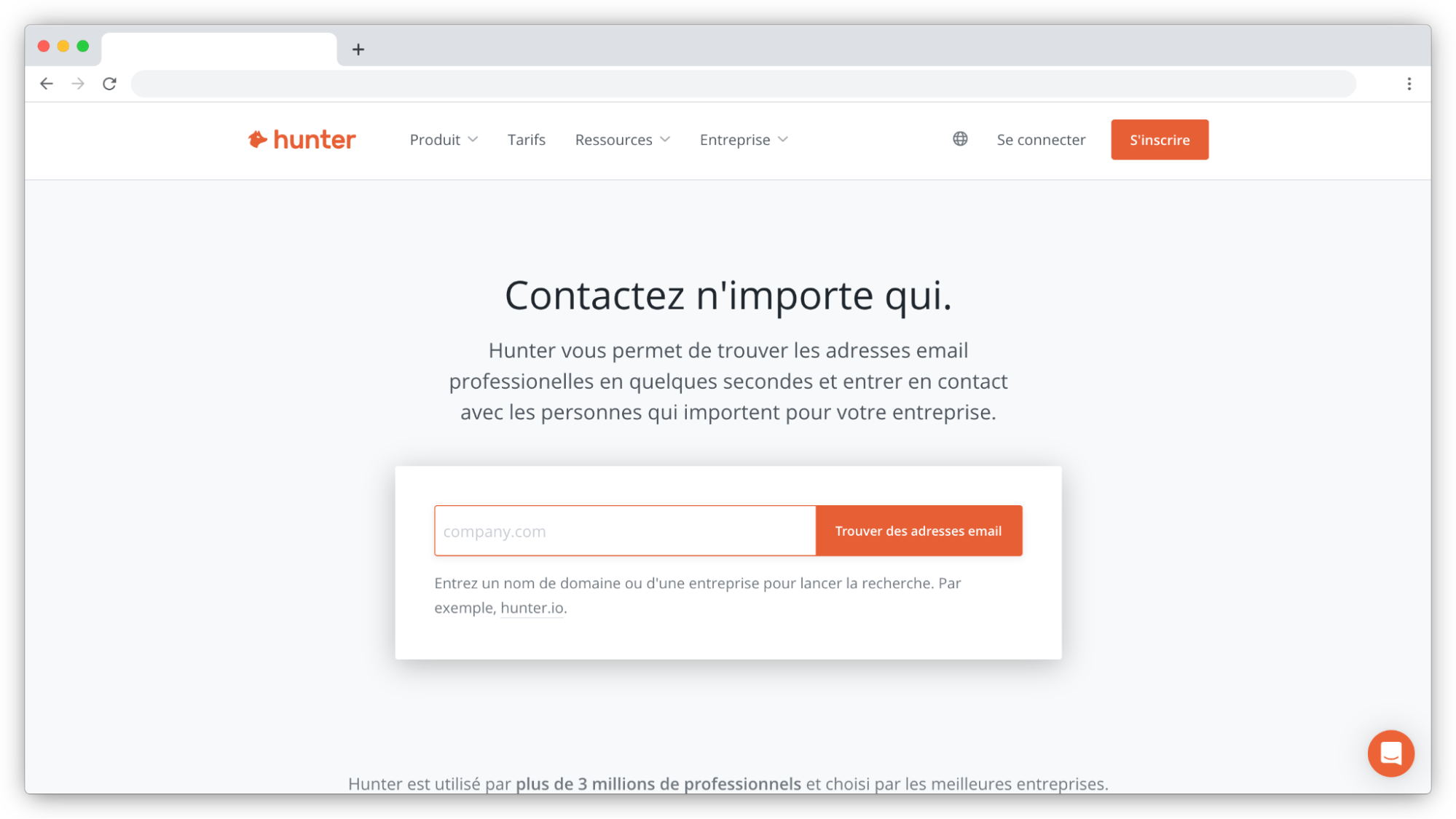 Since launch, Hunter has only been available in a single language: English. Our user base has grown substantially over the years, and includes people from all over the world.
To serve our users better, we plan on making Hunter available in a number of different languages.
As a start, we've translated the entire Hunter website and user interface to French to make it easier for thousands of our French users to use Hunter's tools.
If you're in France, you'll be automatically redirected to the French version of the website once you visit Hunter.
You can also switch the language in your account dashboard to French by clicking on your profile picture in the upper right corner of the screen, and then going to Account > Account information and choosing Français in the Account language drop-down.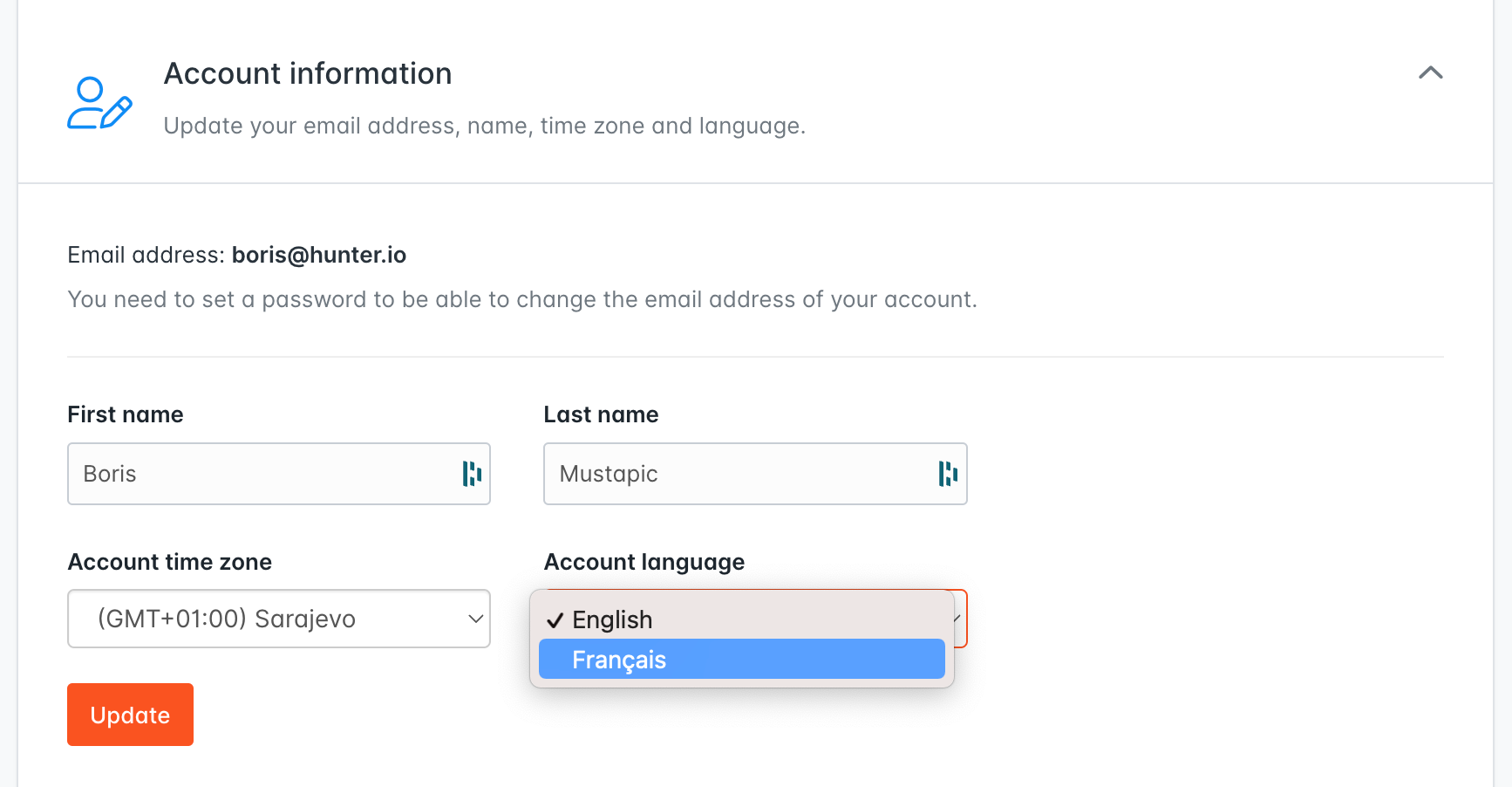 Email tracking for one-off emails

While Campaigns has supported email tracking for a long time, users have also asked to be able to track engagement rates for individual emails sent through a lead's page in Hunter.
Now you can toggle email tracking on and off for every email you send through lead pages.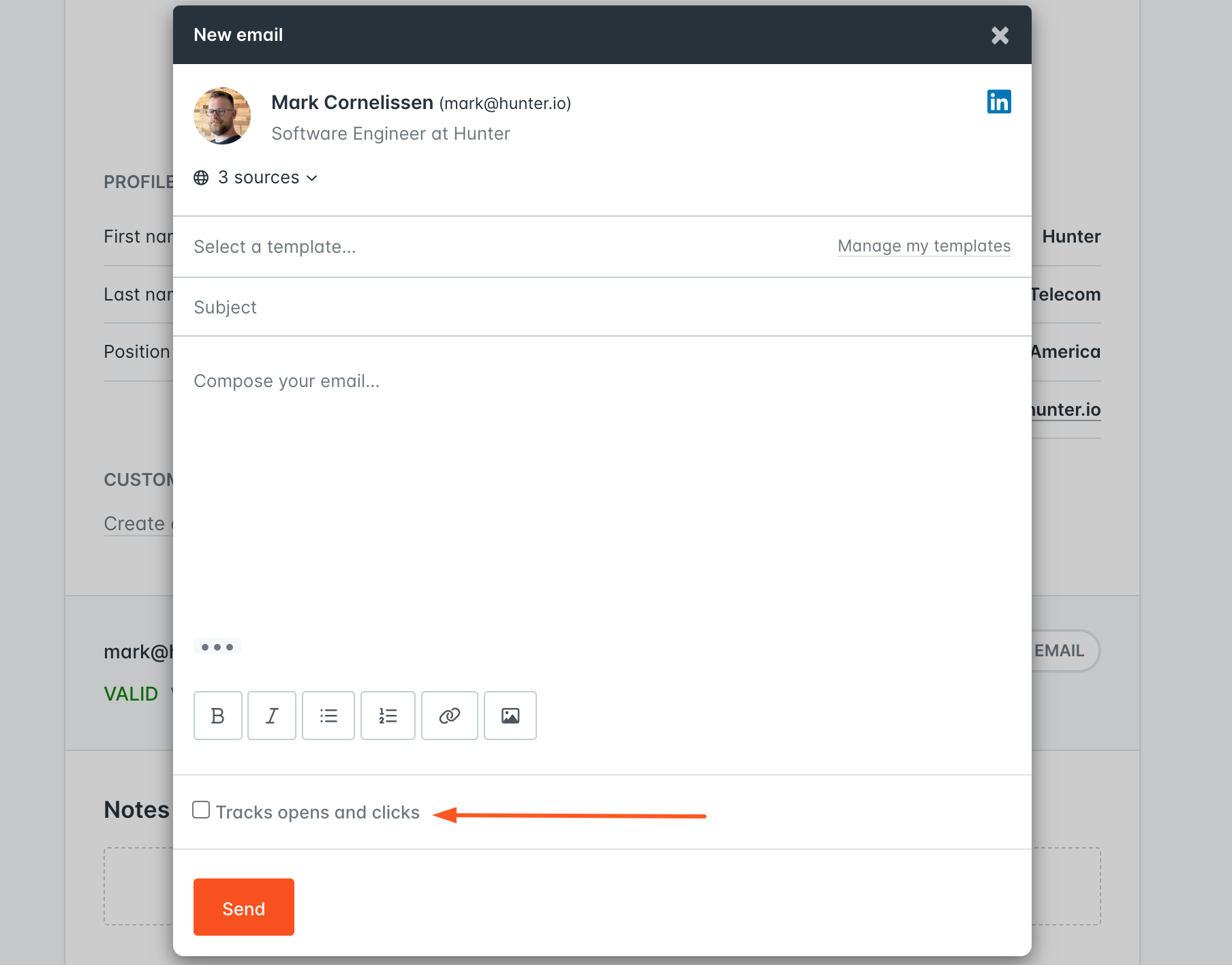 Merging Domain Search and Email Finder requests for team quotas and enterprise plans

Previously, depending on your plan, you had a specific number of Domain Search and Email Finder searches available to you every month. These were kept separate — users had one quota for Domain Search and another one for Email Finder.
We came to understand that having two different types of quotas for Domain Search and the Email Finder was creating unnecessary complexity.
To simplify things, we've consolidated Domain Search and Email Finder searches for team quotas and enterprise plans.
Now, you won't need to think about how you're spending your available searches and will be able to use them freely across Domain Search, Email Finder, and Author Finder.
Redesigned Integrations page and new third-party integrations

We've redesigned the Integrations page inside the Hunter dashboard to make it easier for users to connect Hunter with the rest of their tech stack.
Additionally, we've added a list of currently available third-party integrations. While these integrations weren't created by the Hunter team, they do use Hunter to supercharge your workflow (so check them out!).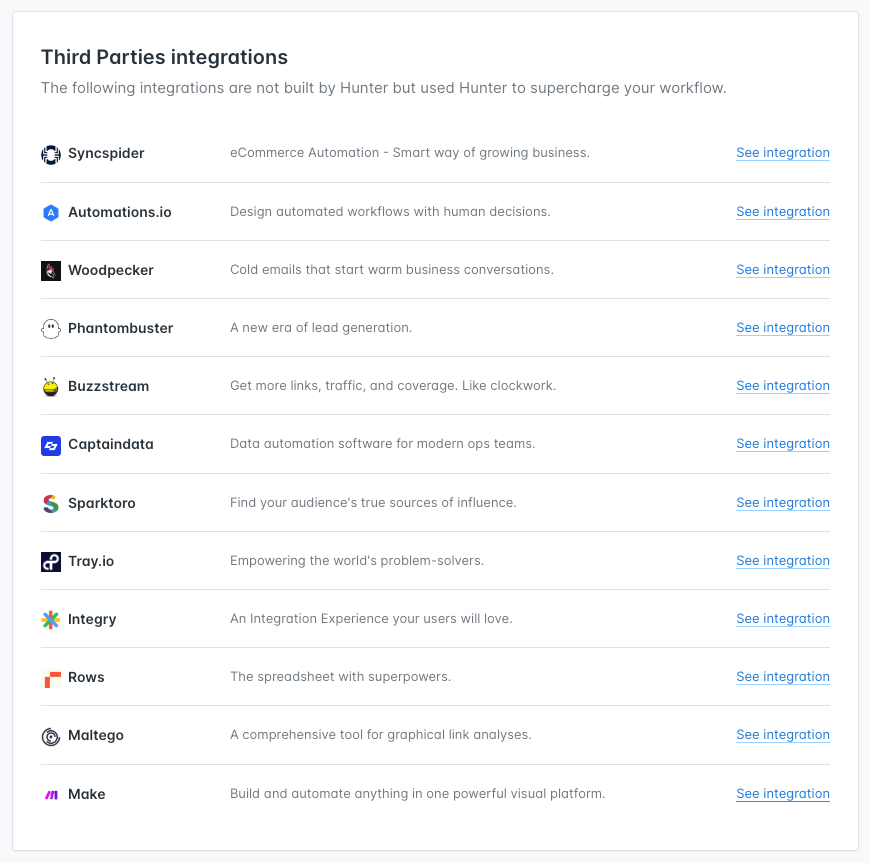 What's next?

Among other things, we're planning on redesigning the Leads interface. As always, big improvements are coming, so stay tuned.