What's new at Hunter? (April 2020)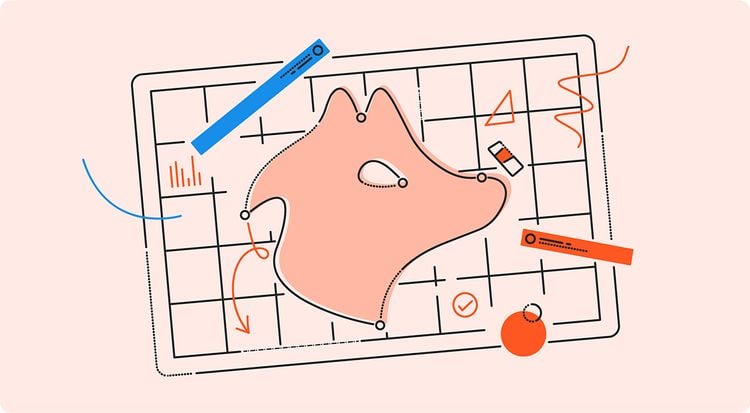 Until now, we have been publishing regular updates in the dashboard's changelog. From today, we will publish this content on the blog, where we have more space to discuss the changes.
We plan to publish a similar update every few months, with a list of the significant changes we applied to the product.
Lately, our biggest focus has been Hunter Campaigns, our cold emailing tool.
1. Custom attributes in the leads
Until recently, the leads were only useful to manage the profiles found on Hunter. Therefore, we just needed to include the main attributes we provide in our data tools (email address, name, position, phone number, company, and a few others).
But with the Campaigns being increasingly used, the leads are also used to import external profiles to reach out to.
We are now giving the ability to import custom data and use it to personalize the emails.

The custom attributes can be accessed from your leads at the bottom of the left column.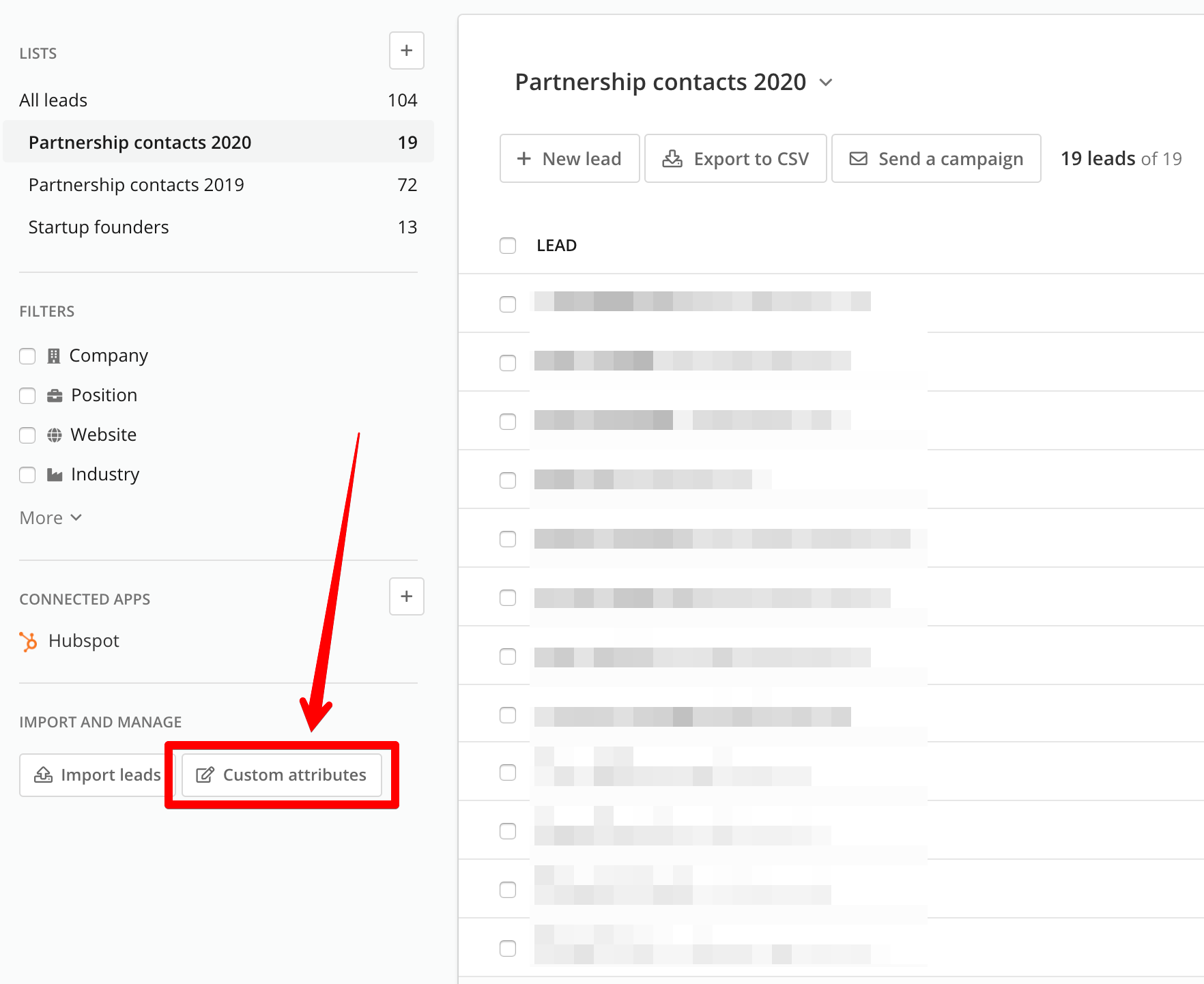 An account can have up to 20 custom attributes configured.
2. Multiple Gmail accounts connections
This was the second most requested feature. Some of our users manage several Gmail accounts for themselves or their customers but had to pick only one they could use with their Hunter account.
We decided to remove this limitation by enabling up to 20 Gmail connections per Hunter account.
You can find the feature in the Campaigns settings: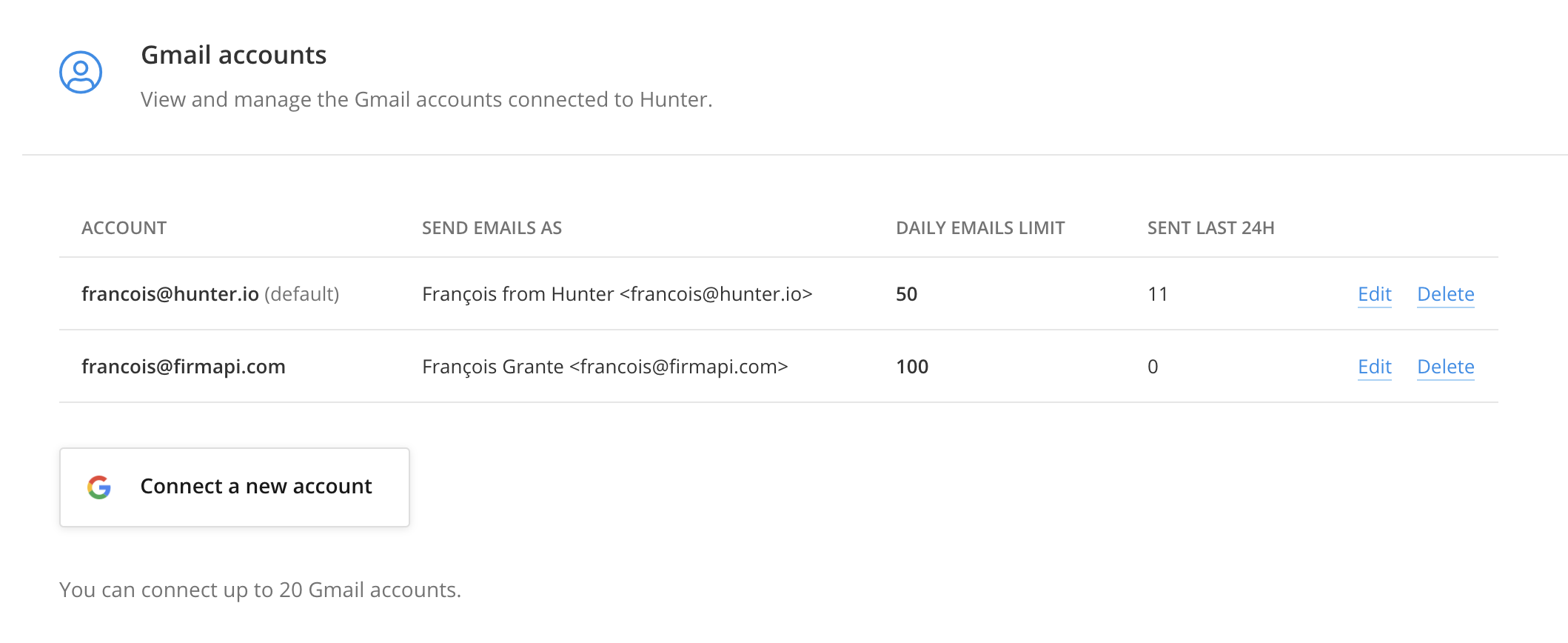 Each account has its independent daily emails limit, which means it's now possible to send more emails while keeping optimal deliverability.
The multiple Gmail connections are available in all the paid plans (starting at $49/month).
3. Easier CSV uploads to Campaigns
We want to make sure people can easily use the Campaigns even if they don't reach out to people found with Hunter.
Previously, you could upload a CSV to import leads, and in a second step, use these leads in Campaigns. But we had to make this simpler.
The ability to upload a CSV now directly appears in the Campaign audience creation: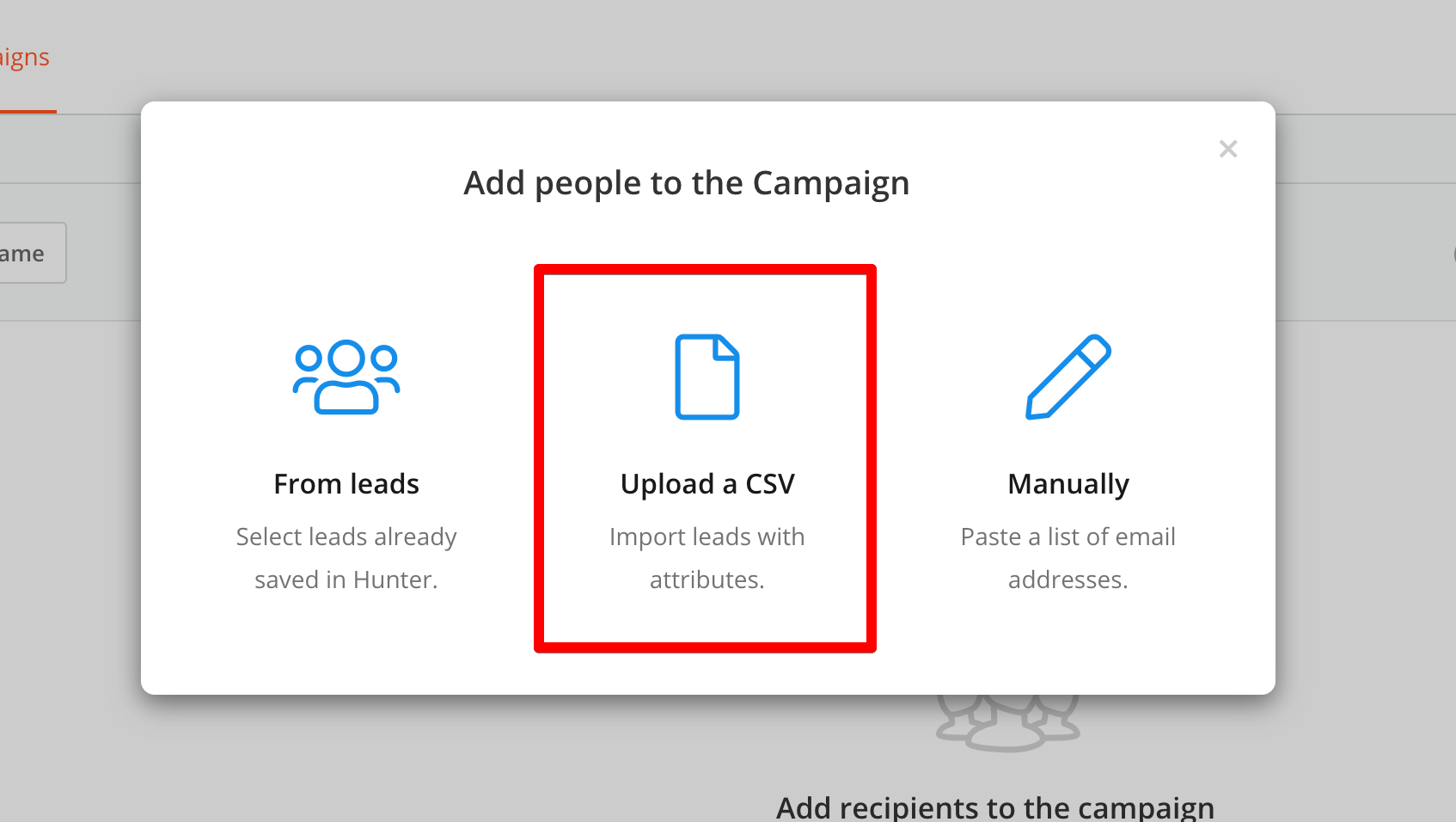 Bonus: this workflow will work great with the new custom attributes!
4. Accelerated web crawling
Hunter's data has one unique source: the public web. To provide the best up-to-date data, we need to crawl the most web pages we can, frequently enough.
Over the last few months, we've improved our crawler to increase its capacity. We increased the number of web pages crawled daily from about 90 million to 770 million.
This allows us to go more deeply in each website, discover more email addresses and make sure the overall base is more frequently updated.
5. Other changes
Archived Campaigns
We added the ability to archive Campaigns to make sure it remains easy to navigate in the Campaigns list.

Sorting Campaigns and leads
It is now possible to sort the leads by the main attributes. We will progressively make all the tables of the application sortable.
What should we improve next?
Reach out to Giovanni and Juliette to share your feature requests!