Introducing TechLookup 2.0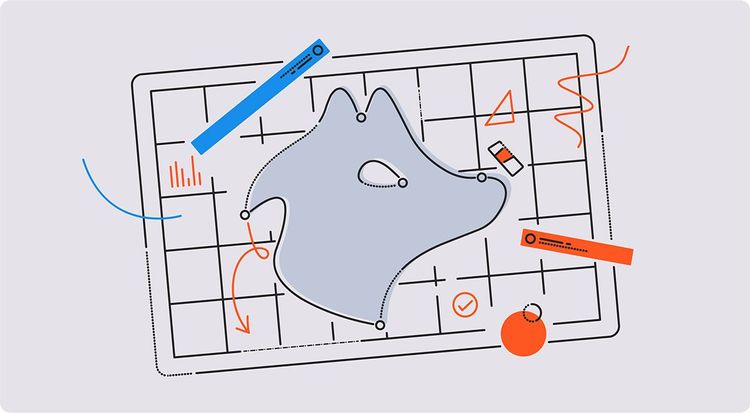 Today, we are excited to announce a significant update of Hunter TechLookup, our solution to list websites by technologies.

With this update, we've made the tool more powerful than ever, while keeping it open and free.
What's new?

TechLookup has much more data to provide.

We've improved the way we crawl the web to find more websites and detect more technologies on them.

Three times more websites

We've tripled the number of websites available on TechLookup. The crawler continues to work at a much faster pace, which means the number of websites will continue to grow.

More technologies

We've added more than a dozen new technologies, focusing on those requested by our users and those with the highest potential for lead generation.
Do you think a technology is missing? Just let us know.

More data to download

We are providing additional data points in the file downloads. Now it includes the company name, category, language, Facebook and Twitter accounts when available.

We've also added the number of email addresses we have for each domain name. It can give you a clue on the companies' size and let you know if you can use Hunter's Domain Search to reach out.

Technology pages

We've added the top websites using each technology on their dedicated pages. We've also included statistics about the most common thematics of the websites and the most common languages.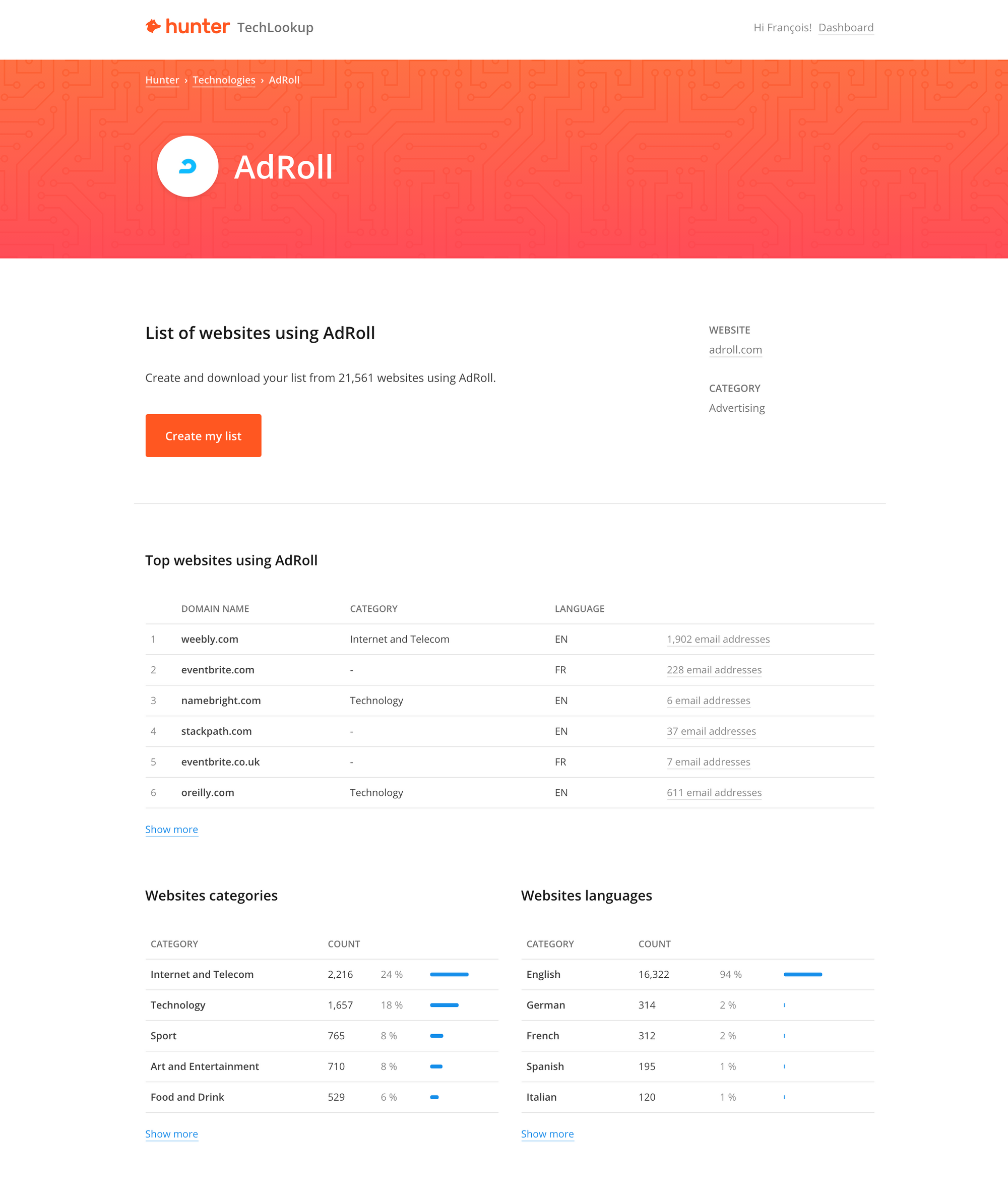 Pricing update

For new visitors or Hunter users on the Free plan, the files are limited to the first 5,000 rows. For Hunter users on a paid plan, the files can contain up to 50,000 rows.

---
How to use it

Let say you develop a solution to help small ecommerces increase their conversion. You just launched a plugin for Shopify.

TechLookup is the perfect tool to extract a list of qualified prospects.

Visit the Shopify technology page and click "Create my list".

Now is the time to configure your file to better qualify your leads. You can select a specific industry you're interested in, require to have only websites in specific languages, or to filter by popularity.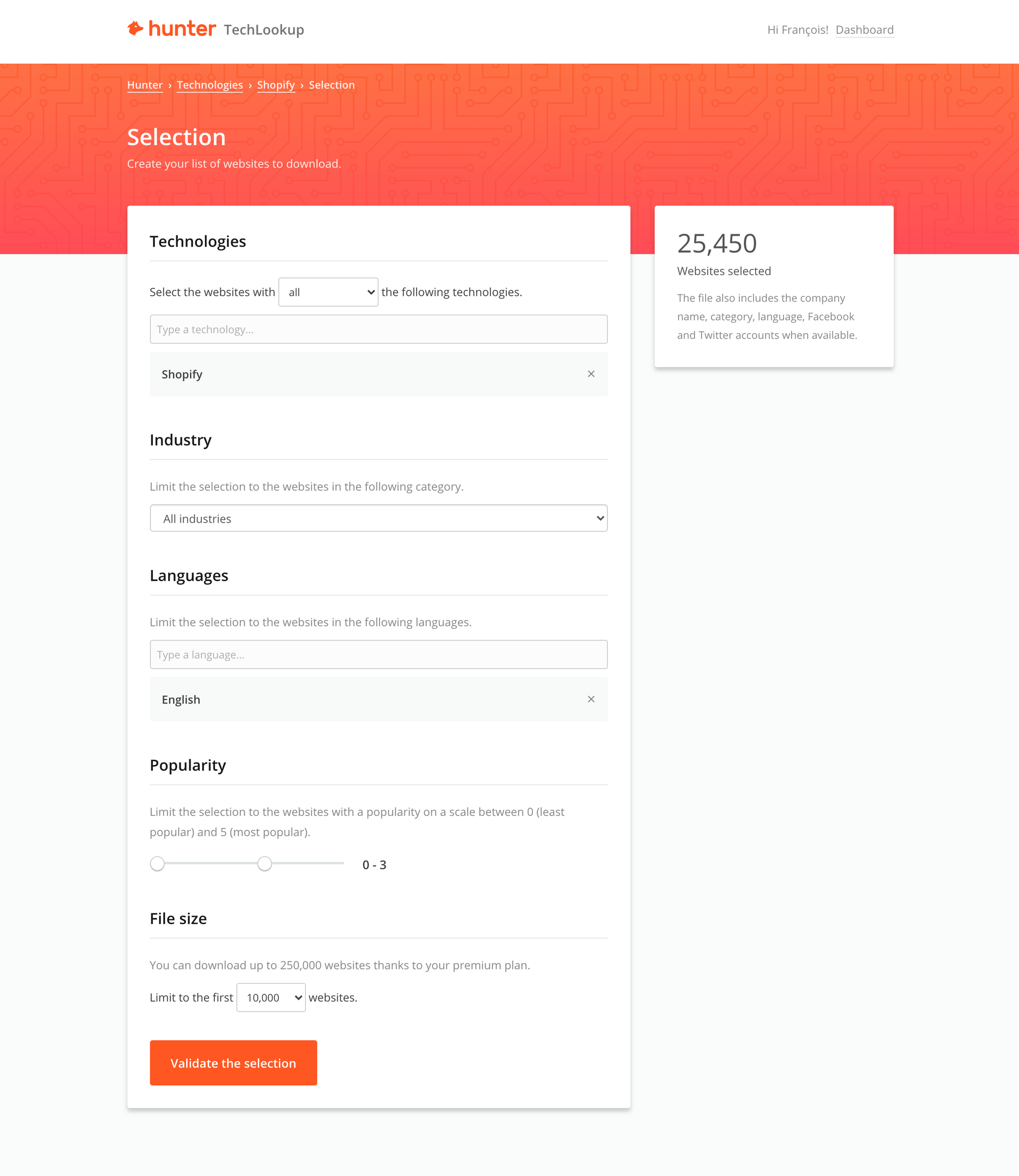 Validate the selection and… Done!

Your download is now starting.

For your prospection, you probably want to add email addresses to your list. To do so, we created a link with the Bulk Domain Search.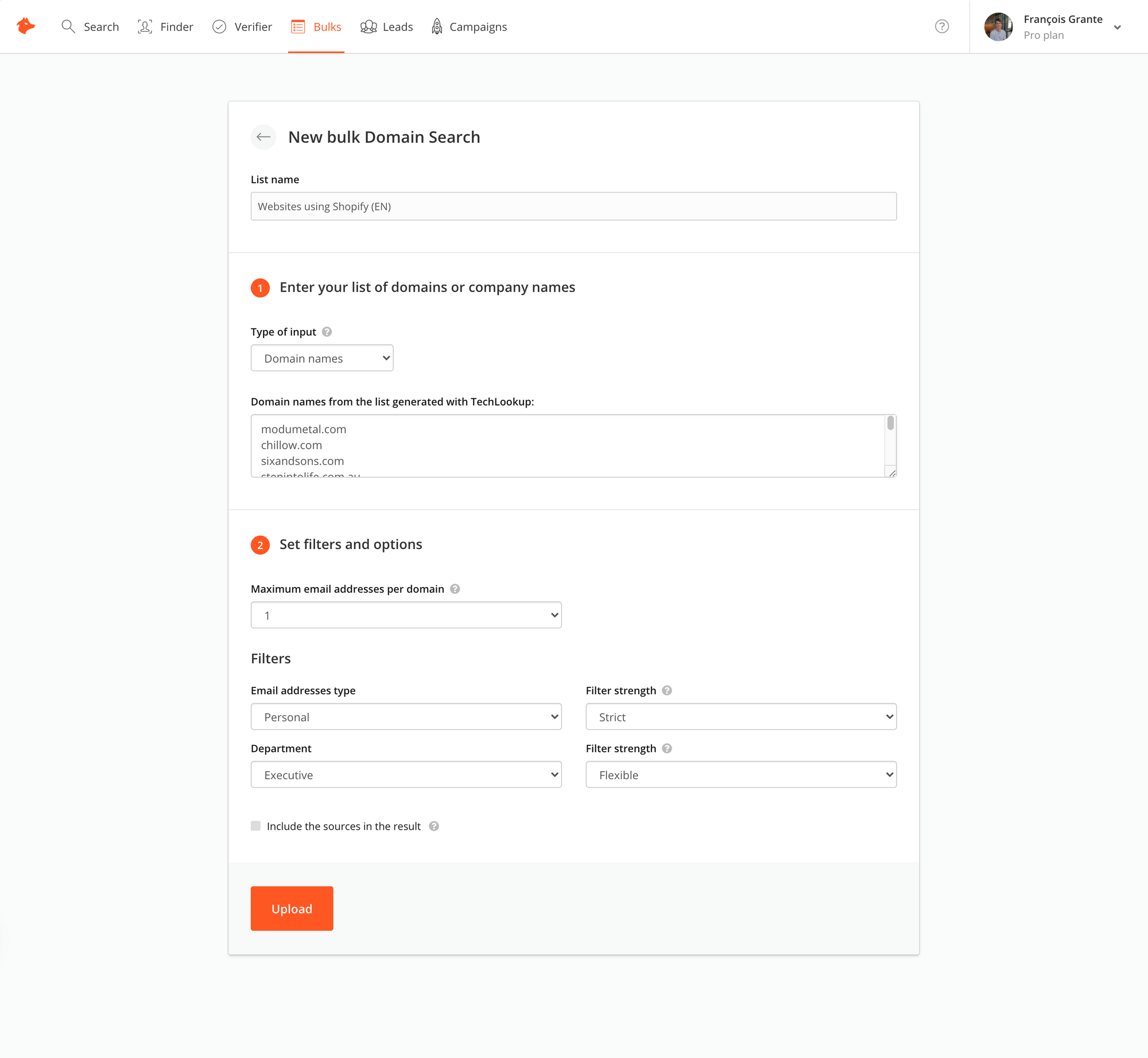 It will automatically import your list of websites so you can find the best contact information for each of them.
Your sales team can get started!