Pricing update (April 2023)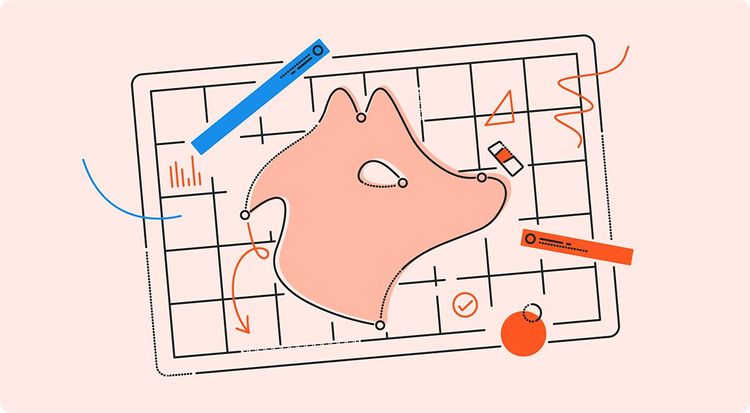 We're updating our pricing to match your needs better and give you more flexibility.
For a quick view of the changes, you can access the details regarding the new pricing on
this page
.
If you are already on a paid plan, you won't be affected and can continue with your current subscription. The changes in pricing will affect new customers and customers willing to change their plans starting from April 11, 2023.
You can still switch to a different plan under the current pricing until April 11, 2023.
What are the changes?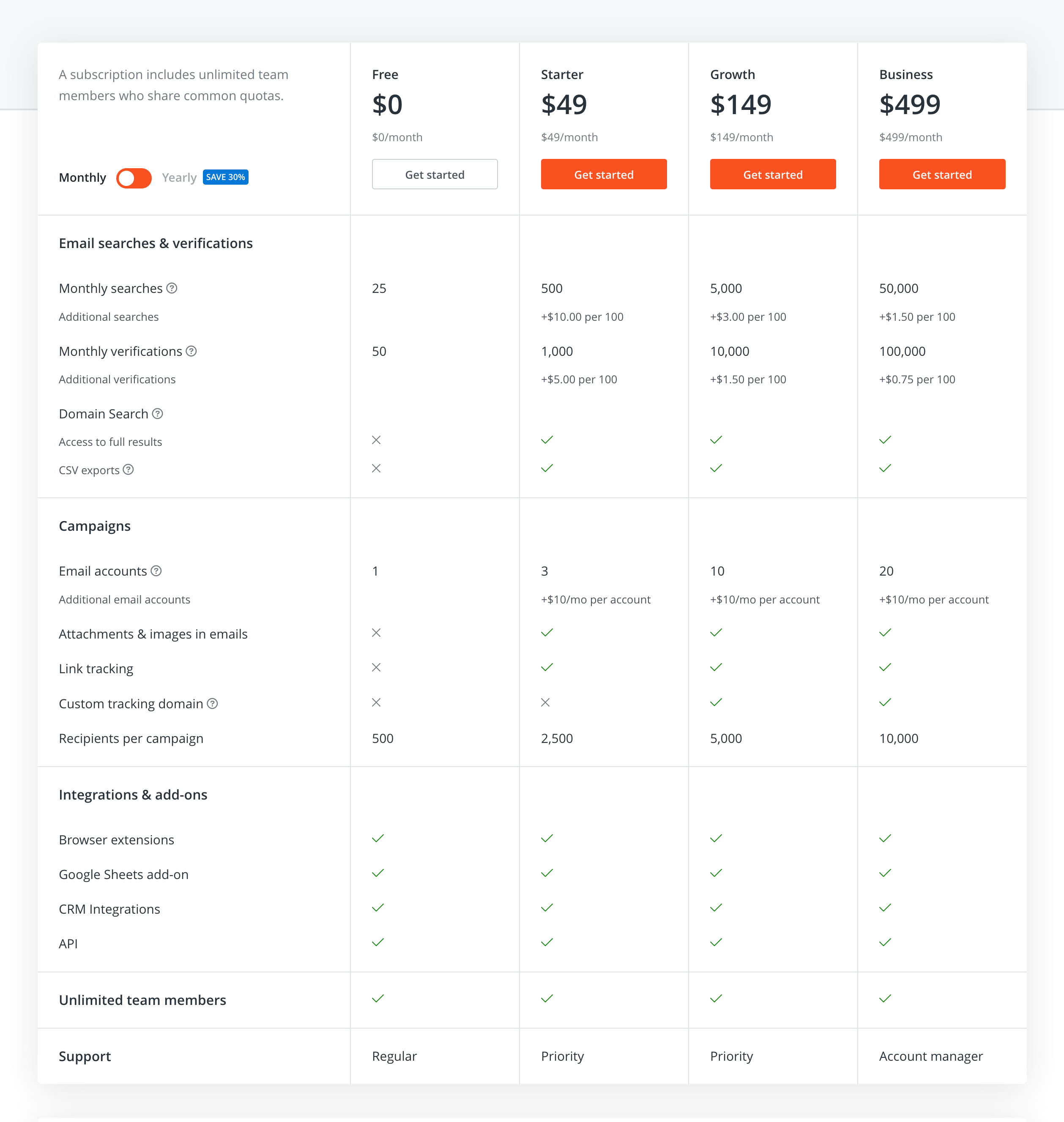 There are a few noticeable changes:
We reduced the number of plans. In the new pricing, there are only three paid plans, plus the Enterprise plan for higher custom needs. The Starter plan stays mostly unchanged, but the amounts included in the higher plans are updated. Overall, the amount of monthly email search and verification credits increases relative to the price. On the other hand, the number of email accounts that can be used in Hunter Campaigns is reduced.
We added a new overage structure for email searches, email verifications, and the number of email accounts. This will allow customers to keep their subscriptions without manual action when their usage varies over time.
The Domain Search results downloads are getting back to the Starter plan. Some customers have been requesting this change to be able to download the Domain Search results in CSV (for one domain or in bulk). With the new Growth plan getting priced higher, we've decided to move back this powerful feature to the Starter plan and make it available to all paying users.
We're discontinuing the early renewals and pack purchases. These mechanisms have been added over time to solve the lack of flexibility. The new pay-as-you-go pricing solves the issue more efficiently.
Why are we pushing these changes?
More flexibility
Some customers were frustrated with not getting the most out of their plan each month, forcing them to take manual actions.
With the overage option, we hope this will become less of a concern and allow customers to keep their subscription as it is, automatically adapting itself when needs vary.
More clarity
Pushing for simplicity is one of our core values. Pricing plans tend to get overly complex as companies grow, and we are careful not to follow this path. With this update, the plan choice will become easier with fewer options.
We believe the new plans better match common use cases. The Starter plan is perfect if you use Hunter for highly targeted and manual outreach. If you have more ambitious growth projects or want to equip an entire team with Hunter, the Growth and Business plans are what you're looking for.
Need help?
Our customer success team is here to answer your questions! Feel free to reach out at contact@hunter.io.