Verify Email Addresses in Google Sheets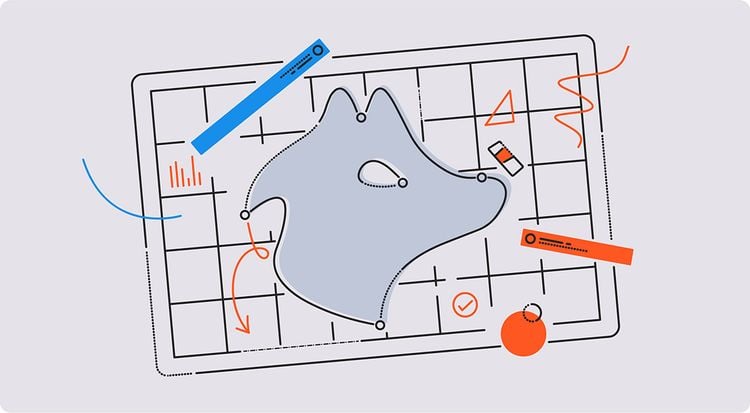 Today, we're thrilled to announce a major update of Hunter's Google Sheets add-on. On the menu: email verifications within your spreadsheets and significantly faster data enrichment.
Verify email addresses in Google Sheets
At Hunter, we want to make sure you can use our services where it's the most convenient for you. For many, this place is Google Sheets.
We created a new tab dedicated to the verifications. All it needs to know is which column contains the email addresses you'd like to verify.
Before you know it, new columns are added to your Sheet:
Verification status: the most important information to decide whether your email address can be used or not. The possible values are: Valid, Invalid, Accept all, Accept all, Unknown, Invalid, Webmail and Disposable.
Score: A unique indicator based on multiple signals from Hunter's large database that evaluates the accuracy. We recommend using the score for email addresses whose verification status is Accept All or Unknown, to filter out only the highest quality.
Number of sources: Indicates how many times we've found the email address publicly appearing on the web.
Learn more about the verification statuses here.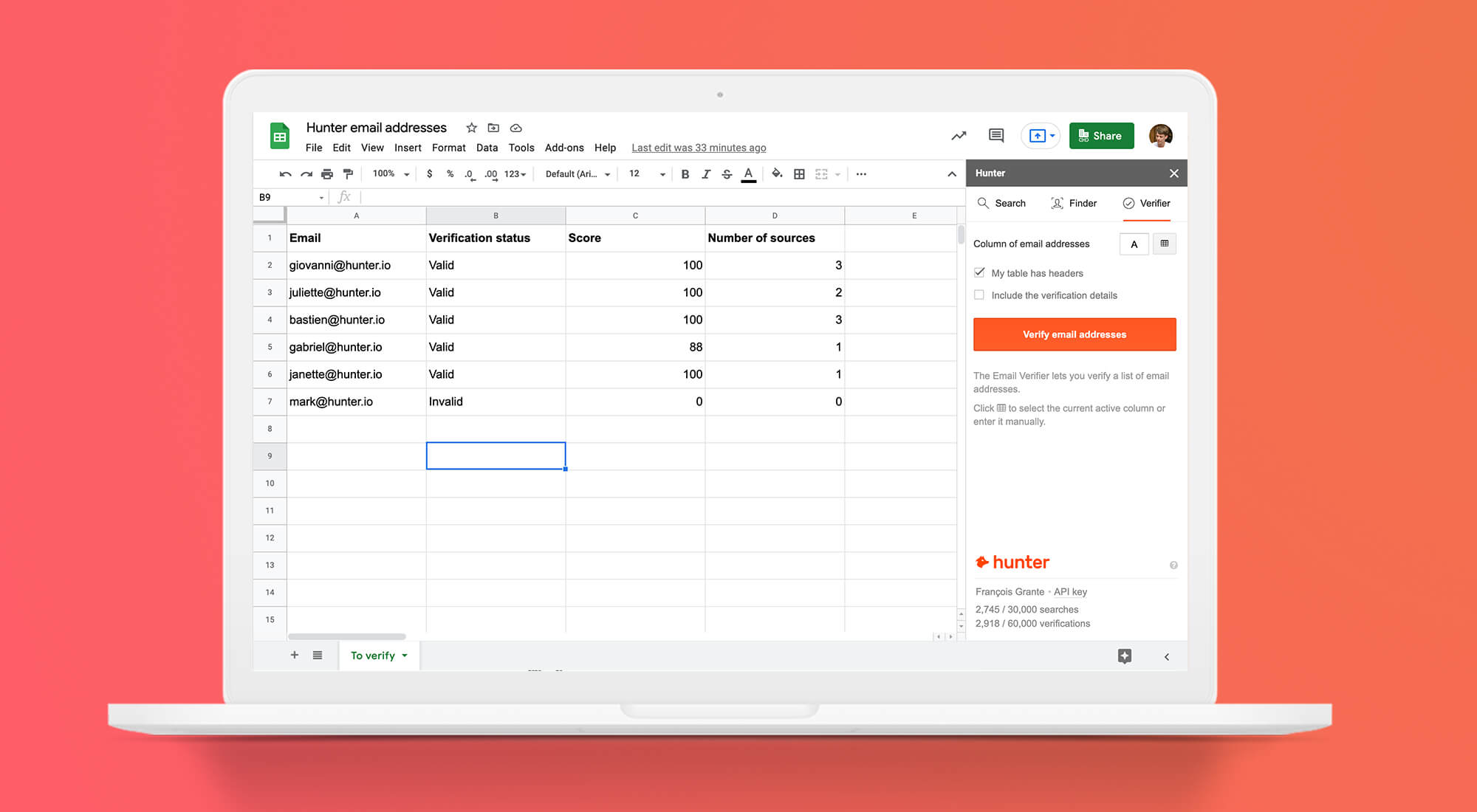 High-speed email searches
This update was the perfect opportunity to work on the execution speed.
With this update, the searches and verifications are done in parallel in small batches, which considerably accelerates the tasks.
We were able to multiply:
By ×3 the speed of the Domain Search;
By ×4 the speed of the Email Finder.
Naturally, the new Email Verifier was also built with this new system for high-speed verifications.
Getting started
It takes about a minute to get started with Hunter's Google Sheets add-on.
Install the add-on from the Google Workspace Marketplace.
Authenticate by copy/pasting an API key from your Hunter account.
Start your first task!