6 Lessons From Running 8 Company Retreats in 7 Countries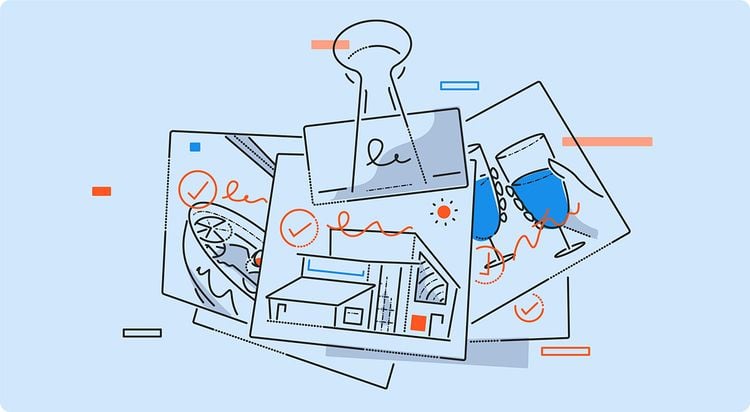 Three times a year, our five-people team meets somewhere in Europe. After having worked remotely for months, this is the perfect time for collaboration and bringing everyone up to date.
What makes a great company retreat? Here are our main learnings from doing retreats over the last three years. We are still working on getting better, but we love our current format and can't wait to go on to our next retreat!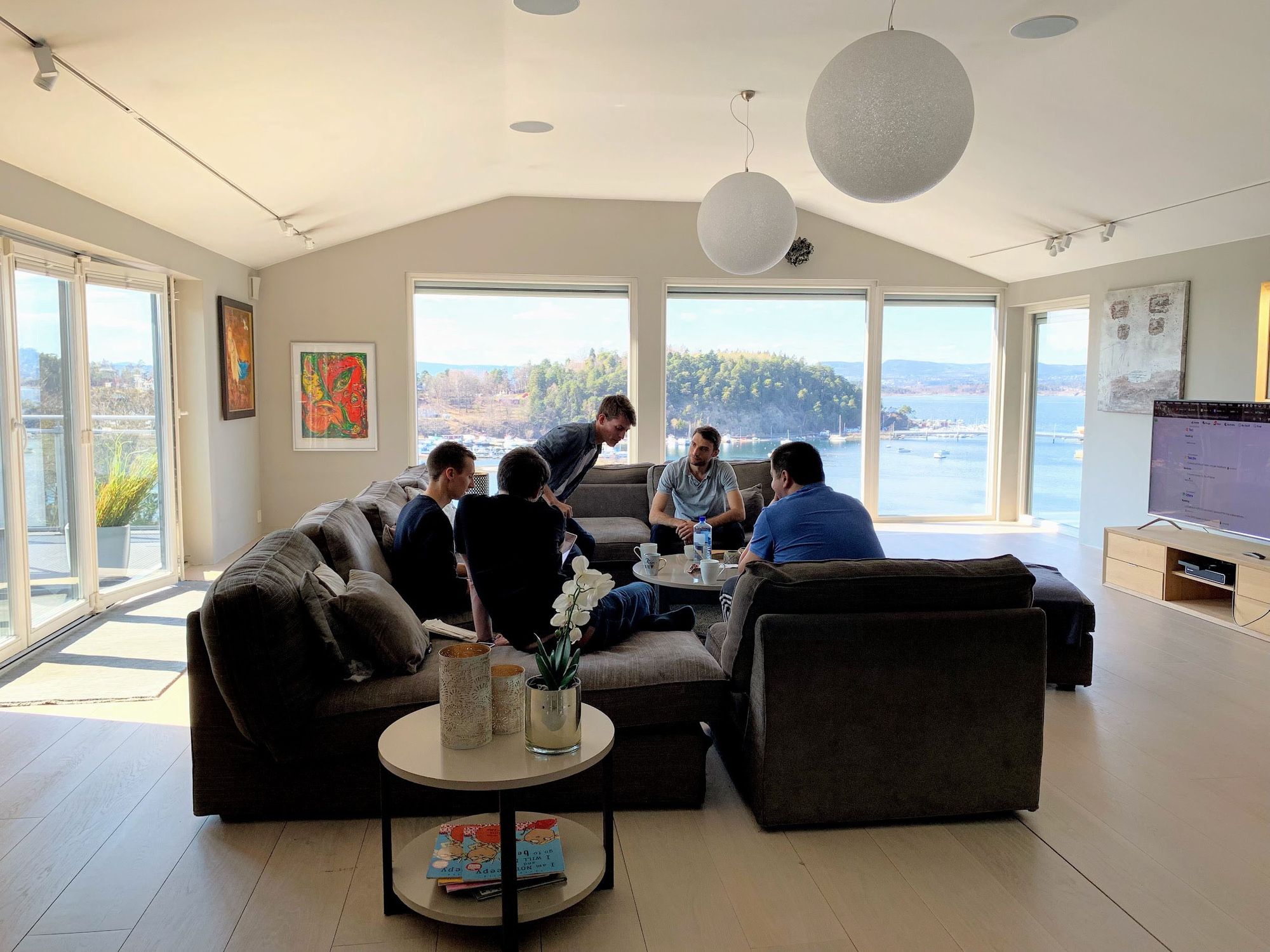 Collaboration by default
Falling back to "regular" work is easy. There's always work to do. Because of this, more than once, we finished a company retreat regretting not having collaborated more.
We found that the best way to ensure collaboration is to overdo it. We plan discussions on the major projects of the next few months every day after lunch. Every time a development needs to be done, we sit down together and do a pair coding session. We always do one-on-ones.
Those discussions help better understand how everyone thinks and works. Current projects are also moved forward. But the real value is to give everyone a better understanding of how other teammates work — those insights make remote collaboration a lot easier.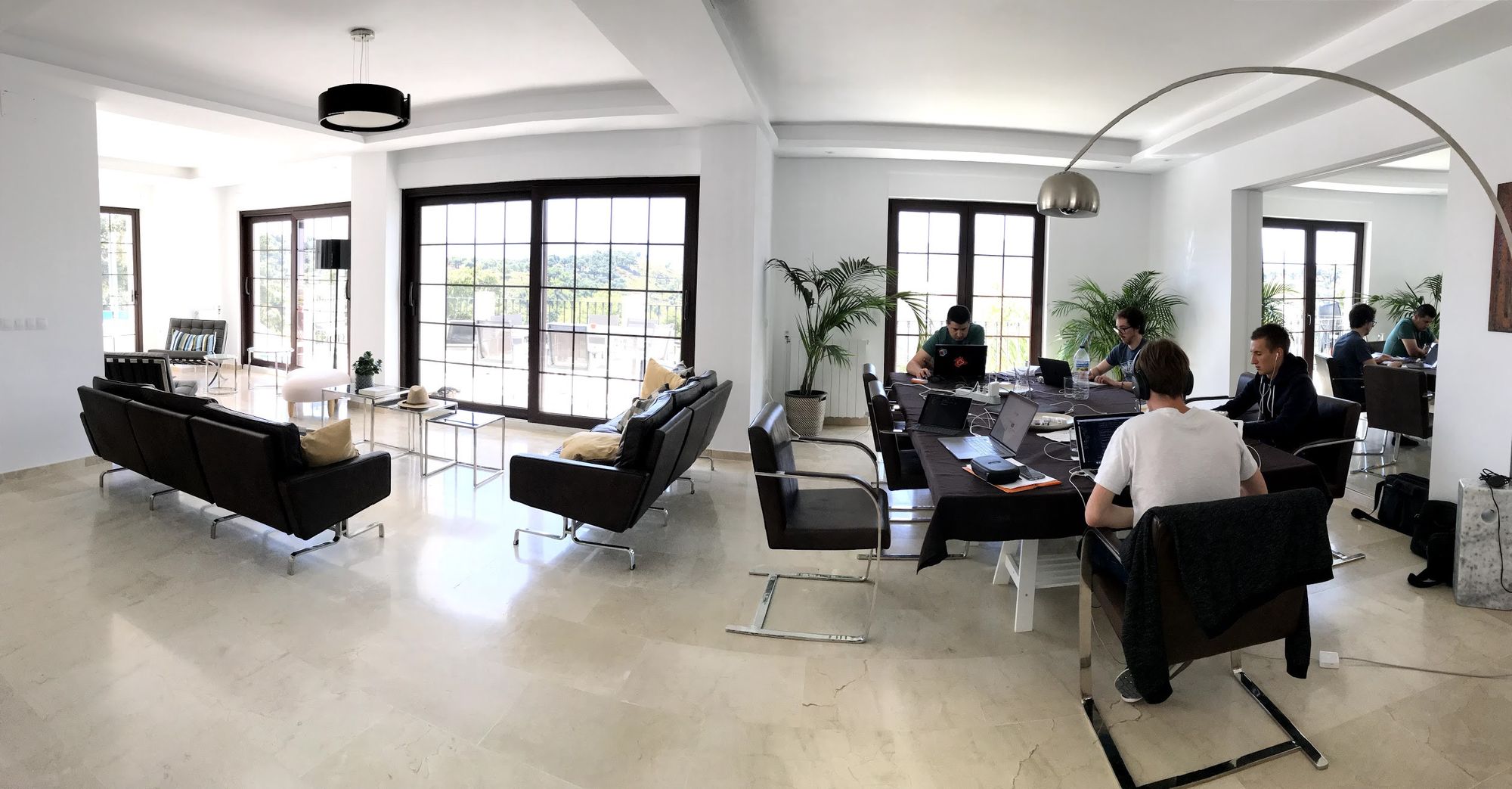 Finding a great home is critical
We end up spending the vast majority of our time in the house. It needs to be great for work and to relax while giving everyone enough room for some alone time.
Most places on Airbnb are too small for a team to work all day efficiently. We look for a table that can fit twice our team, with a beautiful view of nature outside. Lighting should be generous.
A large place will also help discussions take place without bothering the entire team. We do a lot of it.
Everyone in the team should have their own bedroom. One bathroom per person is best but is sometimes hard to find. If it happens, bathrooms shouldn't be shared by more than two persons.
Our searches usually lead to ridiculously large homes. Even then, the cost per person is similar to an average hotel room.
Location doesn't matter
Of course, you don't want to be hours away from the nearest airport. But after making retreats in 8 cities and 7 countries, we're convinced that searching only within a city isn't a good idea.
Most cities are well connected through flights. With one connection you can go pretty much anywhere. Thanks to this, when searching for a place, we open Airbnb and look at all of Europe.
We only filter out homes too far away in the country-side as wifi is unlikely to be good enough for productive work.
Plan meals
Meals are a surprisingly hard problem to solve in our retreats.
Eating at the wrong time has ripple effects: Get lunch at 2:30 PM and you'll get dinner really late making it harder to rest in the evening and start fresh the next day.
Our solution is to plan meals and always keep an eye on the clock: The breakfast croissants (you can't stop being French! 🇫🇷) are available at most by 9 AM, lunch should always be ordered by 12 AM and work should stop at 6:30 PM to give some room before going out to eat.
When our place can get food delivered, our life becomes so much easier: Deliveries for lunch, restaurants for the evening.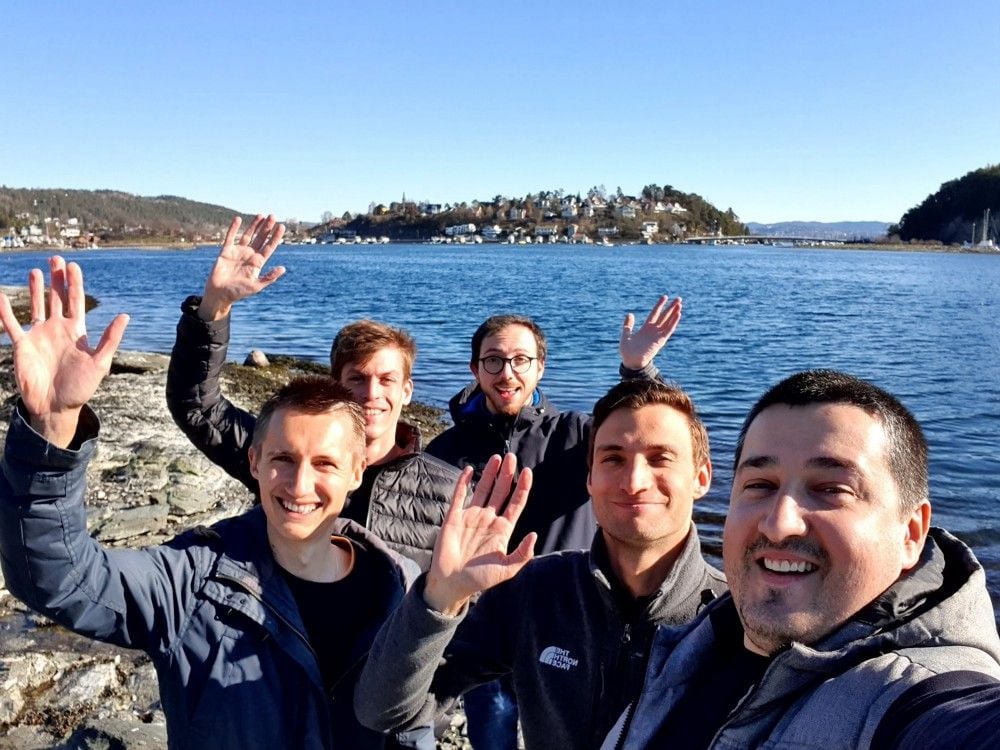 Spend time together
Time flies during retreats. Especially if collaboration happens.
In our first retreats, we would often work until the beginning of the evening. This is a bad use of time. You'll have lots of time to continue building this feature but only have a few days to connect with other teammates.
Work should end early to give time to connect with everyone.
For all our retreats, Saturday is dedicated to exploring a new city together. If doing an activity together is possible, even better!
Sit down for one-on-ones
I can't stress enough how valuable one-on-ones have been to our team. In-person conversations are incredibly powerful — which is why we always do one-on-ones with our entire team during retreats.
A one-on-one is very time-consuming and usually lasts between one and two hours. But this time investment is worth it. If you want to understand how your company is doing, you need long face-to-face discussions to happen. Company retreats are the perfect opportunity to do them.
---
There's a lot more to talk about regarding retreats. If you're curious about something, let me know about it!