Goldie Agency Built 300 Backlinks to Their Website With Hunter Campaigns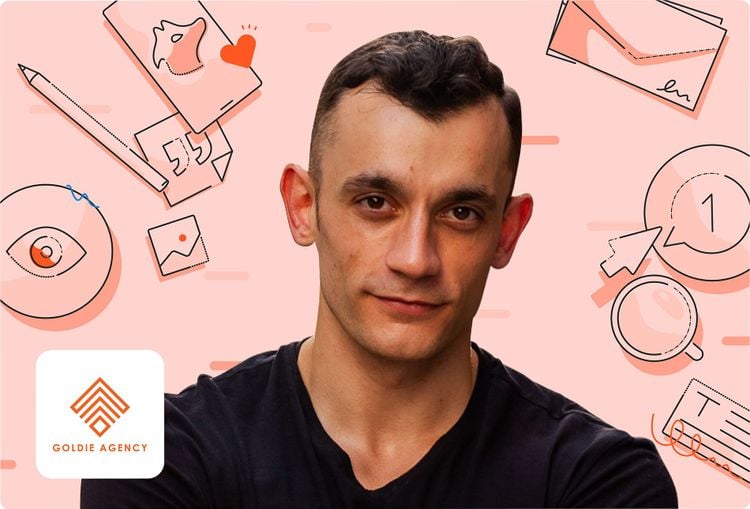 With Julian Goldie, Founder
Meet Goldie Agency

Goldie Agency is an SEO link building agency that helps online businesses grow by improving their search engine rankings. They use cold email outreach as one of their main tactics to build backlinks.
Industry

SEO

Team members

30

Headquarters

USA

Plan

Business
Results
86,000 backlinks built for clients' websites by automating outreach with Hunter's tools.
300 backlinks generated for the Goldie Agency website, helping to improve the Domain Ranking from 31 to 41 in less than ten months with Hunter Campaigns.
Organic traffic to the Goldie Agency website increased by over 1,000% as a result of link building campaigns performed using Hunter Campaigns.

Toolset
Domain Search
Email Finder
Email Verifier
Campaigns
As Goldie Agency's core focus is link building, Hunter is one of the key tools they use to manage the entire link building process.
They use Hunter for solving two main problems:
Automating the email lookup process, which is one of the most time-consuming parts of link building. Julian, the agency's founder, says, "It saves us hundreds of hours every year."
Improve the deliverability of their outreach campaigns with the help of Hunter's Email Verifier. "By verifying emails with Hunter, we're not losing tons of potential link prospects," shares Julian.
The Skyscraper link building technique automated with Hunter's tools typically brings Goldie Agency the best results. Below, Julian shares how they made it work on autopilot:
Reverse engineer your competitors with Ahrefs

With the help of Ahrefs, we get the initial list of URLs for outreach. We scrape our competitors' best-performing content and the URLs of websites that link to that content. Then, we create better content and make a list of websites that link to competitors' content.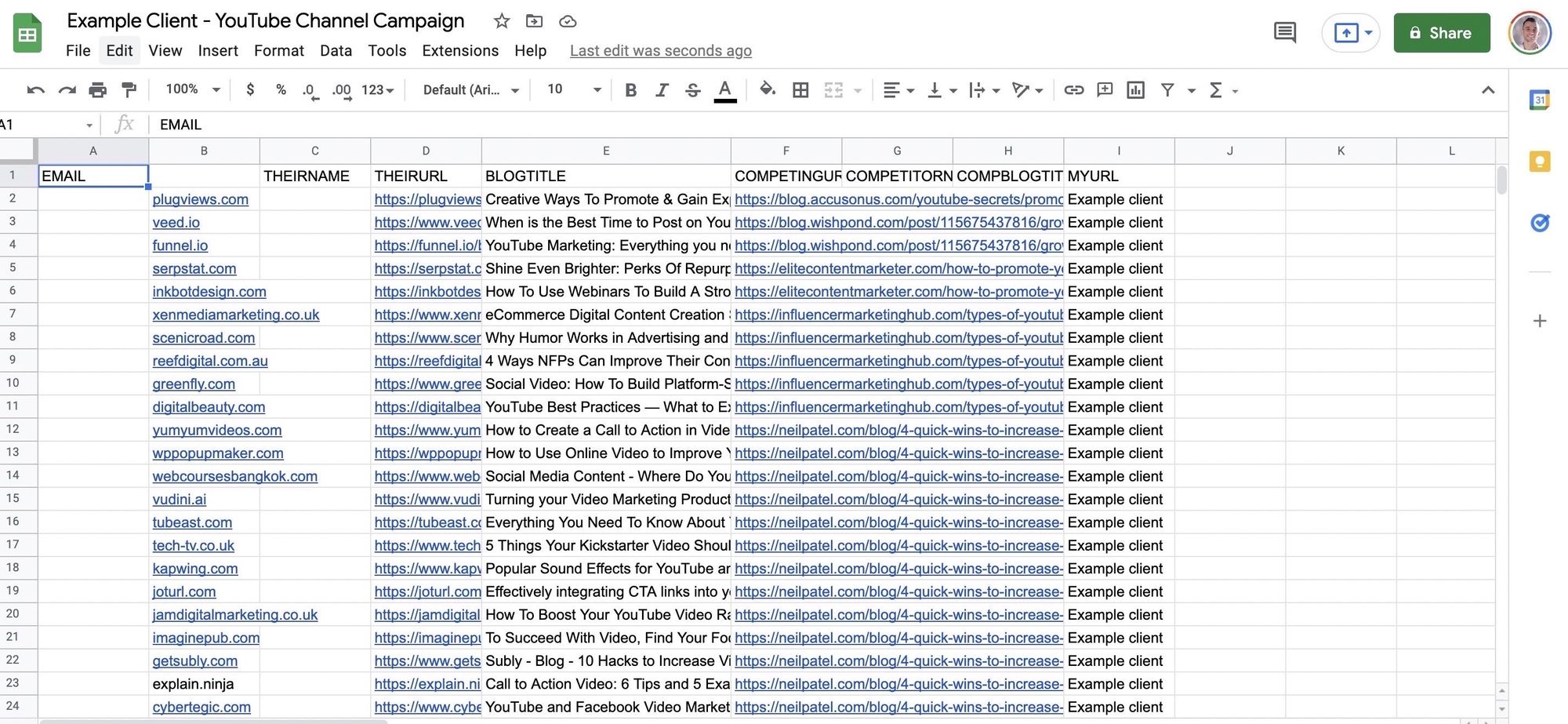 Find email addresses with Domain Search

Next, our team filters out any unsuitable URLs. These include low-quality, irrelevant, and spammy websites.
Once the spreadsheet is ready, we use Bulk Domain Search to find the email addresses behind those domains.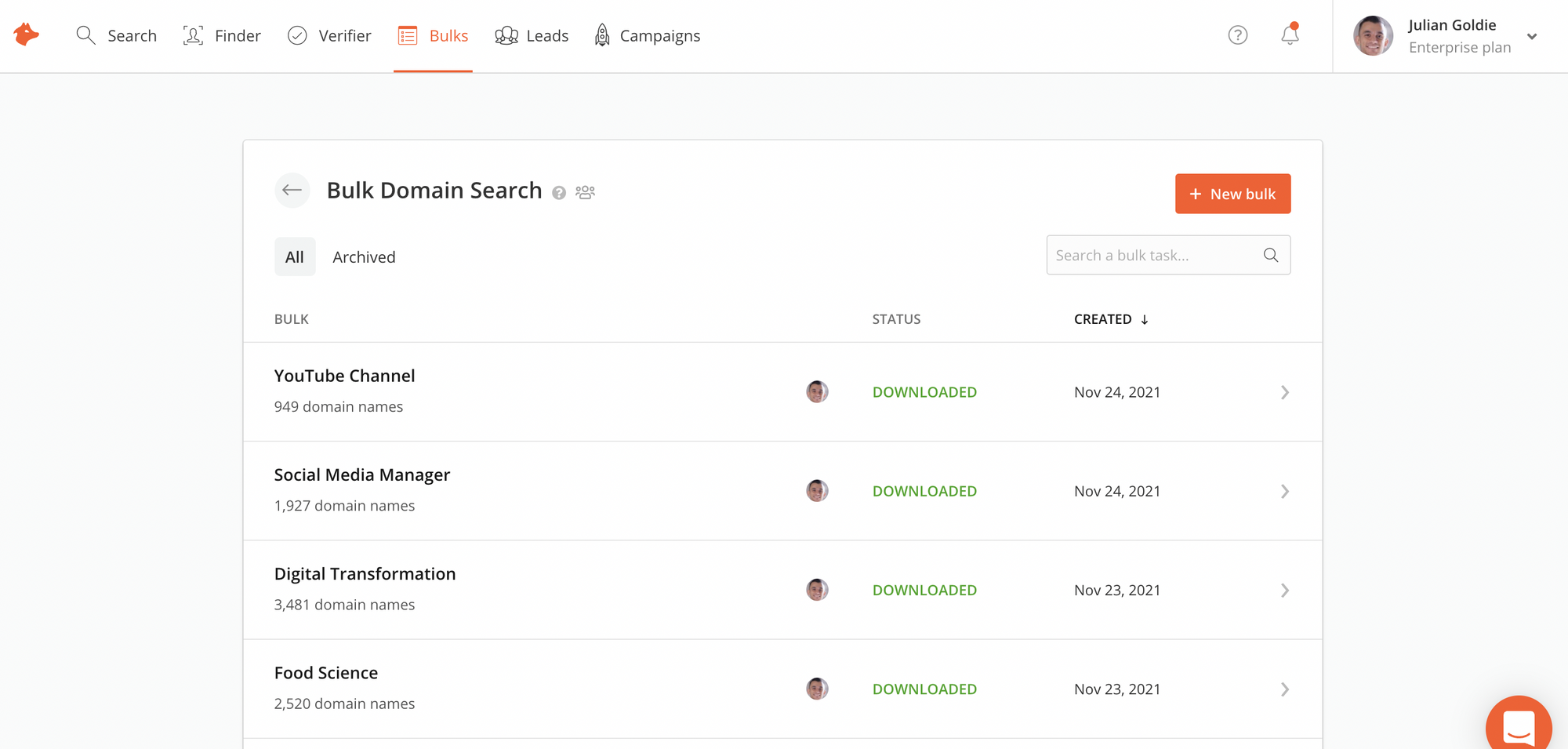 Domain Search usually finds the email addresses of everyone working for a specific company. In our case, we remove those that are irrelevant to our outreach campaign and try to contact only editors and content managers.
Verify email addresses for better deliverability

For us, it's essential to only contact valid email addresses and keep the deliverability high. That's why we verify all of the emails we find with Bulk Email Verifier.
This helps to ensure all the email addresses on our list are accurate and valid.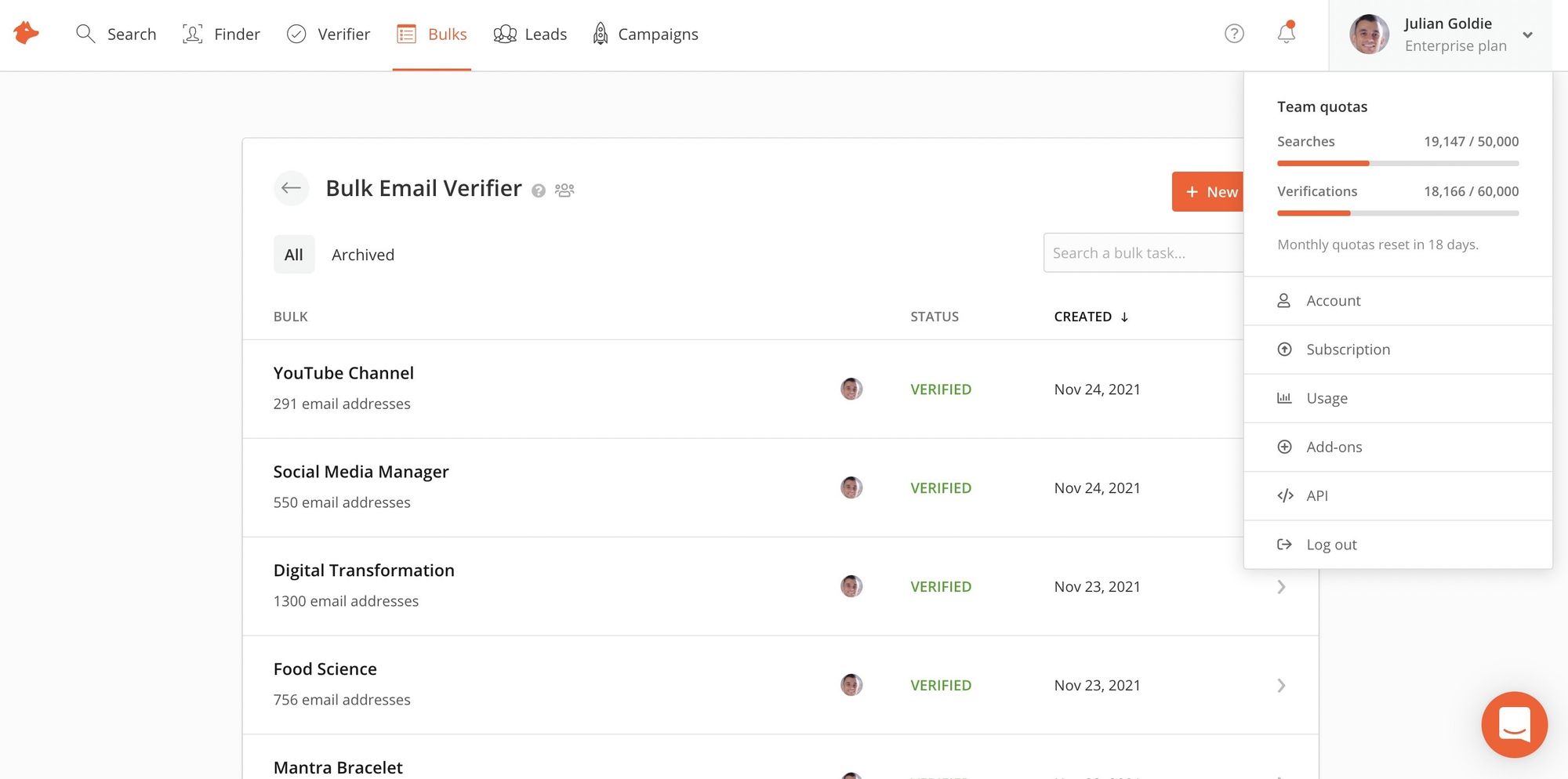 Automate outreach with Campaigns
We typically automate all of our outreach campaigns with Hunter Campaigns. It allows us to send personalized emails at scale. With custom attributes, we simultaneously add relevant personalization to thousands of prospects.
For example, in this email sequence, we used custom attributes for the prospect's first name and the page URL. The success of our outreach sequences can depend heavily on the email copy we use. That's why we try to include jokes, puns, and anything else that can help us stand out.
We have a pre-written email sequence for our outreach campaigns that typically includes two follow-up emails that are sent if there's no response. We send the first follow-up after a week and the second one two weeks after the initial email.
60% of links we get are acquired thanks to automated follow-ups
I highly recommend using follow-ups and automating your outreach for link-building purposes.
When automating follow-ups with Hunter Campaigns, it's essential to do it responsibly. Try not to annoy your prospects, and try to maintain a good relationship with them.