Amnis Skyrocketed Email Deliverability With Hunter's Email Verifier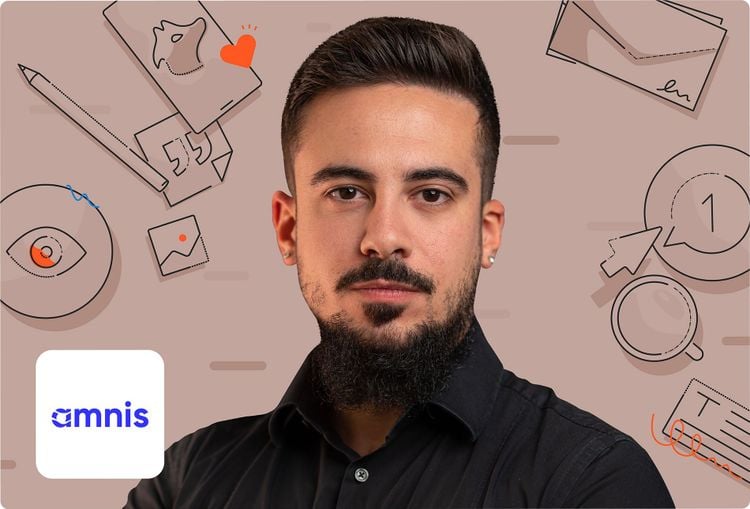 With David Felix, Growth Manager
Meet Amnis

Amnis is the simplest, fastest, and most affordable international payment platform for small and medium-sized enterprises (SMEs).
Amnis WebApp is made for SMEs who need to transfer money abroad, exchange currencies, and collect payments.
Industry

Fintech

Team members

30

Headquarters

Switzerland / Liechtenstein

Plan

Pro
Results
Increased deliverability rates
Improved quality of prospect lists
Hundreds of hours saved by automating email verification
Toolset
Email Verifier
Google Sheet add-on
API
As Amnis enters new markets in Europe, they're testing a large number of marketing strategies that can help them acquire new customers. One of the channels they're using is email marketing.
They have thousands of prospects' email addresses, which they can easily convert into engaged customers by reaching out to them with highly personalized and problem-solving offers.
The main problem they faced while implementing this email marketing campaign was the list quality. Some of the email addresses they had were invalid.
After sending emails to these email addresses, they started experiencing deliverability problems. Many emails bounced, which impacted delivery rates, sender reputation, and overall campaign performance.
To fix this, Amnis decided to automate email verification with Hunter. David Felix, Amins' Growth Manager, shares how they did it.
Use Bulk Email Verifier to verify thousands of emails at the same time

Hunter stood out to us when we looked for an email verification tool because of its data quality and flexible pricing. Fast customer support was an essential factor for us, too.
As verifying email addresses one by one is very time-consuming, we decided to automate this process with Hunter's Bulk Email Verifier.
Bulk Email Verifier verifies thousands of emails in no time.

The verification process is very straightforward. All you have to do is add a .CSV file with all your email addresses to Bulk Email Verifier, and you'll instantly receive a new file that includes verification statuses.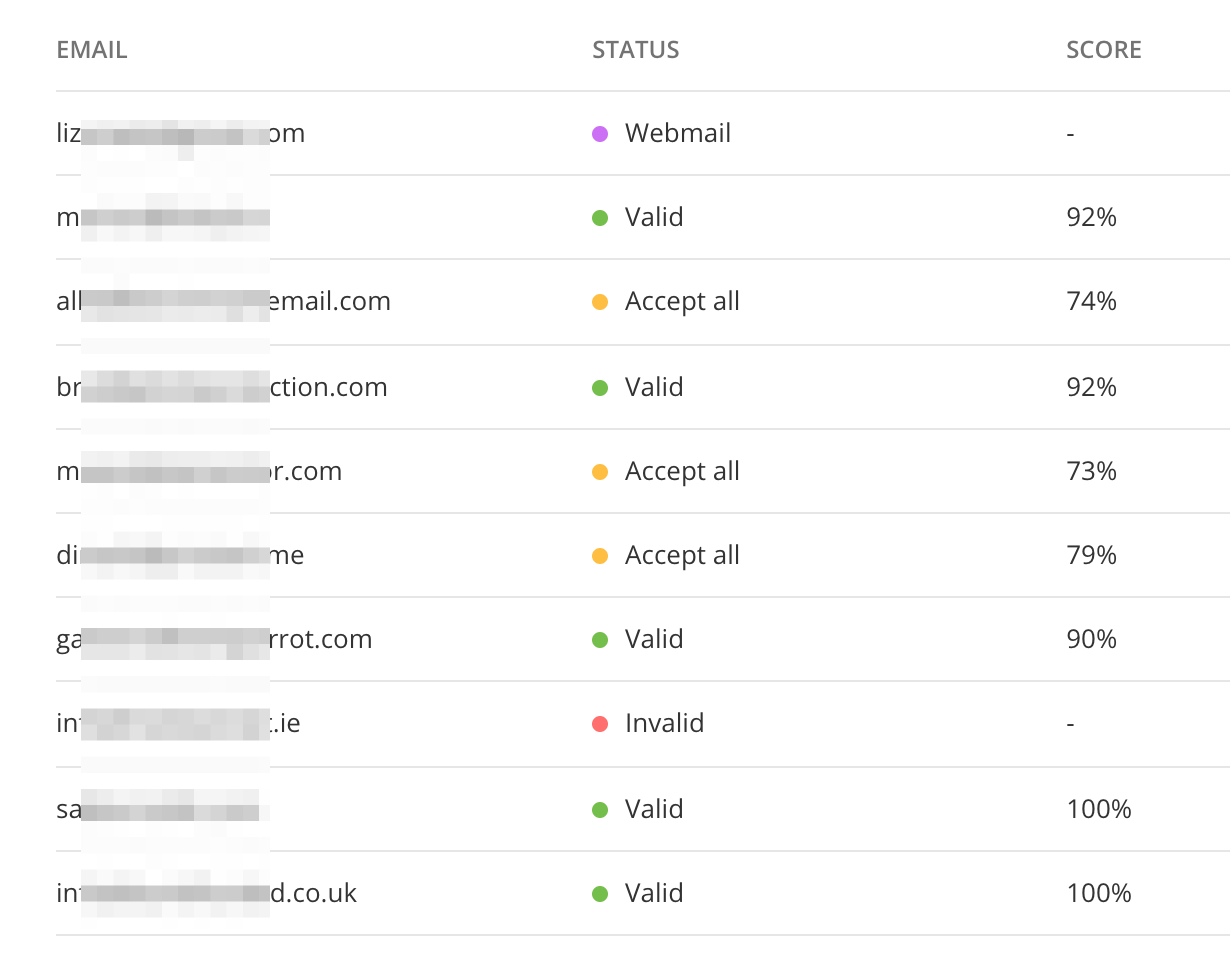 We usually send emails only to those prospects that Hunter marks as "Valid" with a score of more than 95%. We also contact prospects with "Accept all" status in some cases.
Hunter's note: Accept-all is a server configuration that allows receiving emails to a particular domain even if an email address associated with that domain doesn't exist. An accept-all configuration is commonly used by small businesses that want to ensure they receive all emails sent to them (regardless of typos).
The Confidence Score metric allows us to precisely know which "Accept all" email addresses have a high chance to be delivered to prospects' inboxes. The Confidence Score we use varies between 85-90%.
Verify emails even faster in Google Sheets
We use Google Drive for many projects. Hunter's Google Sheets add-on comes in handy for email verification. It eliminates the extra step of uploading a list to Hunter and downloading the results again.
Once you've installed the Google Sheets add-on, all you need to do is click "Verify email addresses", and you'll get a column with verification statuses next to the column with your email addresses.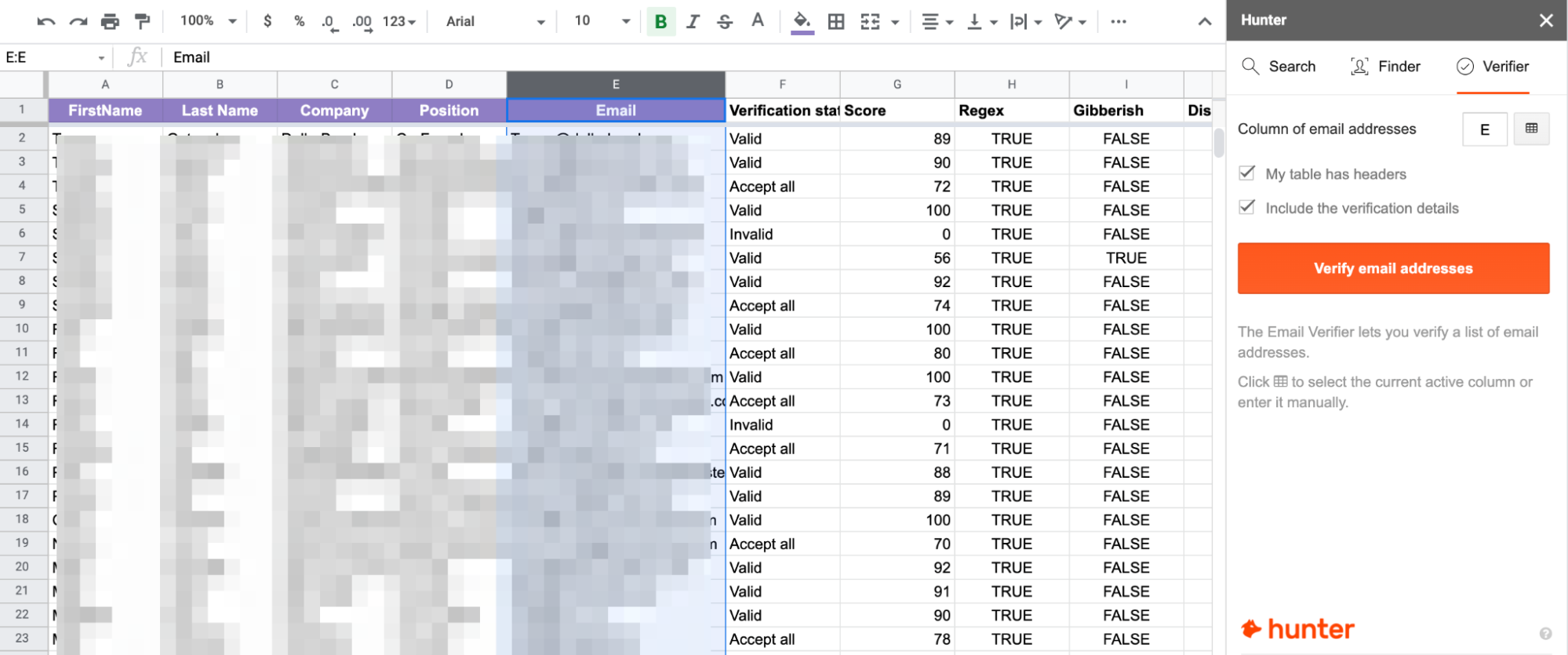 When we have a project with only a few hundred email addresses, we use Hunter's add-on for Google Sheets instead of the Bulk Email Verifier.
Hunter helped us skyrocket email deliverability.

Overall, after we started using Bulk Email Verifier and the Google Sheets add-on, we instantly noticed increased deliverability, which is higher now than it has ever been before.