Hunter for Chrome lets you easily find email addresses from anywhere on the web, with just one click.
The extension has two main features:
Finding email addresses related to the websites your visiting.
Finding email addresses from LinkedIn's profiles and save them as leads.
Install Hunter's Chrome extension
Go to Hunter in the Chrome Web Store.
Click on + Add to Chrome.
Confirm by clicking on Add extension.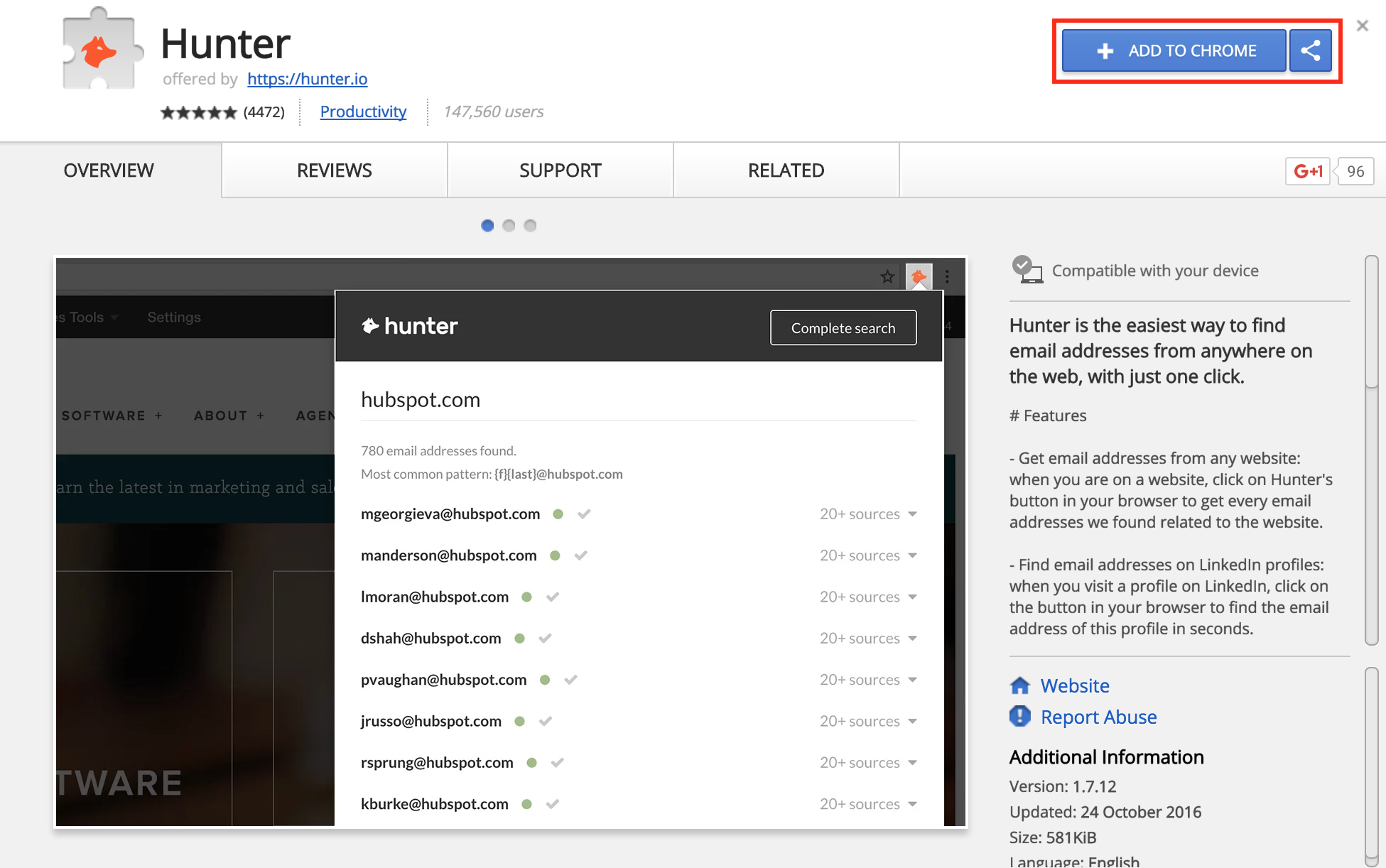 Once it's installed, you'll see Hunter's icon next to your address bar on the top right-hand corner of your browser.

Find email addresses from any website
Once you've installed it, the extension allows you to find email addresses with a simple click while you are on a website.
Go to the website you want to get the email address for.
Click on the icon in your browser.
It will return all the email addresses using the same domain (i.e. finishing with @company.com) we found on the web and the URLs where the email addresses were found.
It does not search email addresses on the page you're visiting but simply returns the email addresses we have indexed in our base using the same domain name.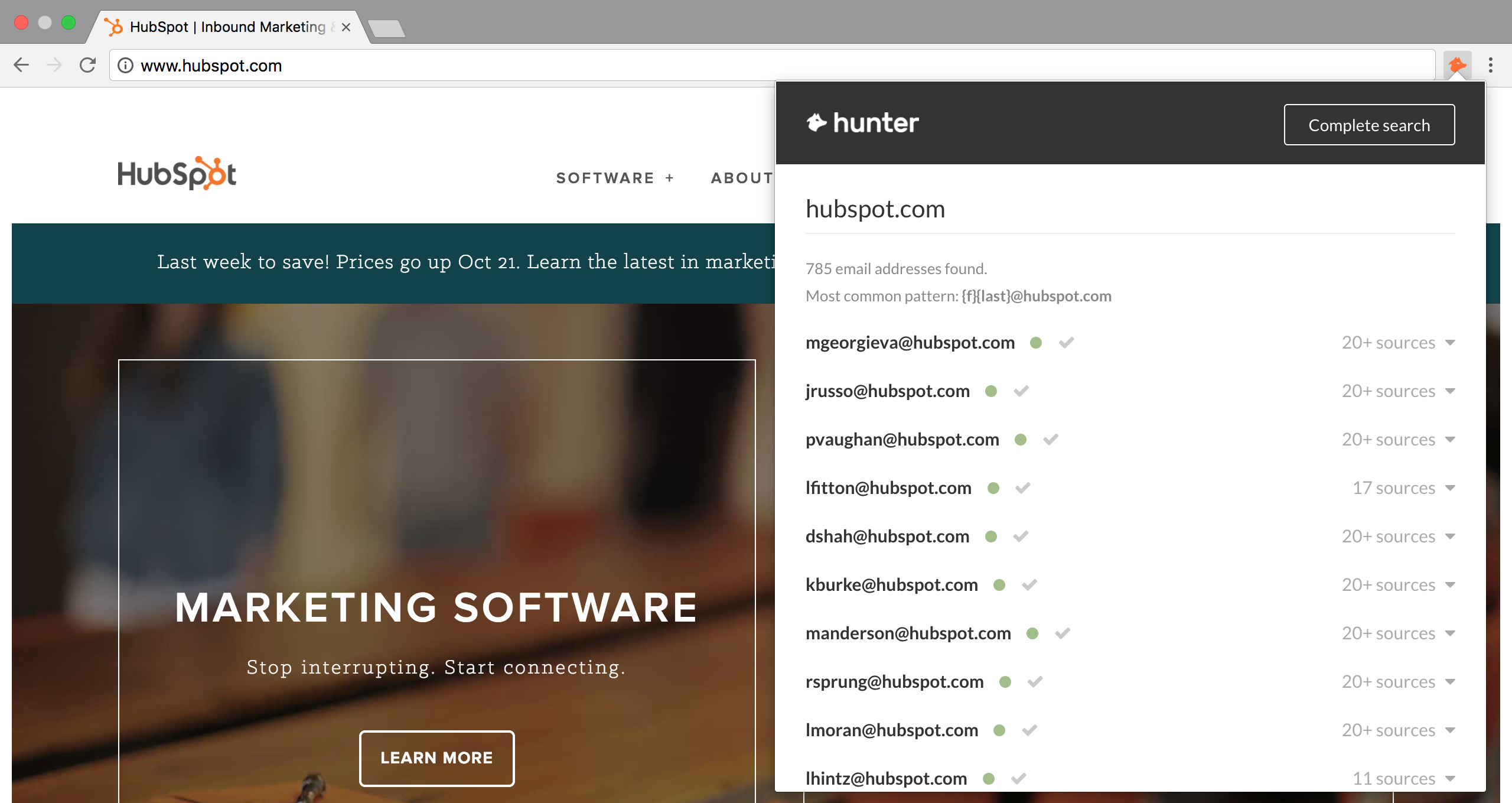 Find the email address from a LinkedIn profile
Hunter's extension can be used to find the email address of a specific profile on LinkedIn.
Go on LinkedIn and visit the profile of the person you'd like to contact.
Click on Hunter's icon in your browser.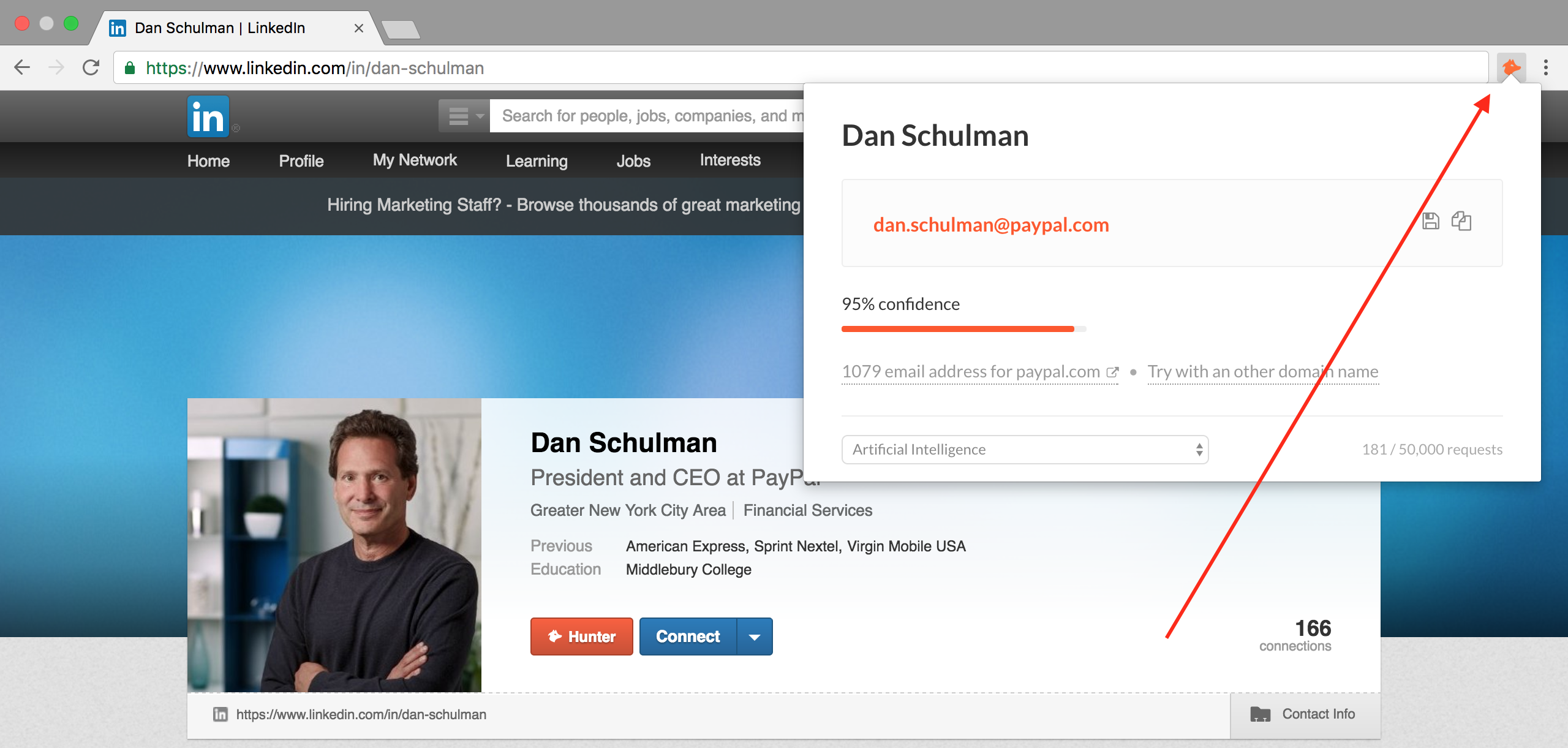 Save a LinkedIn profile as a lead
You can directly save a LinkedIn profile in a list by simply clicking the "floppy disk" icon. It will be saved in the list you selected at the bottom of the popup.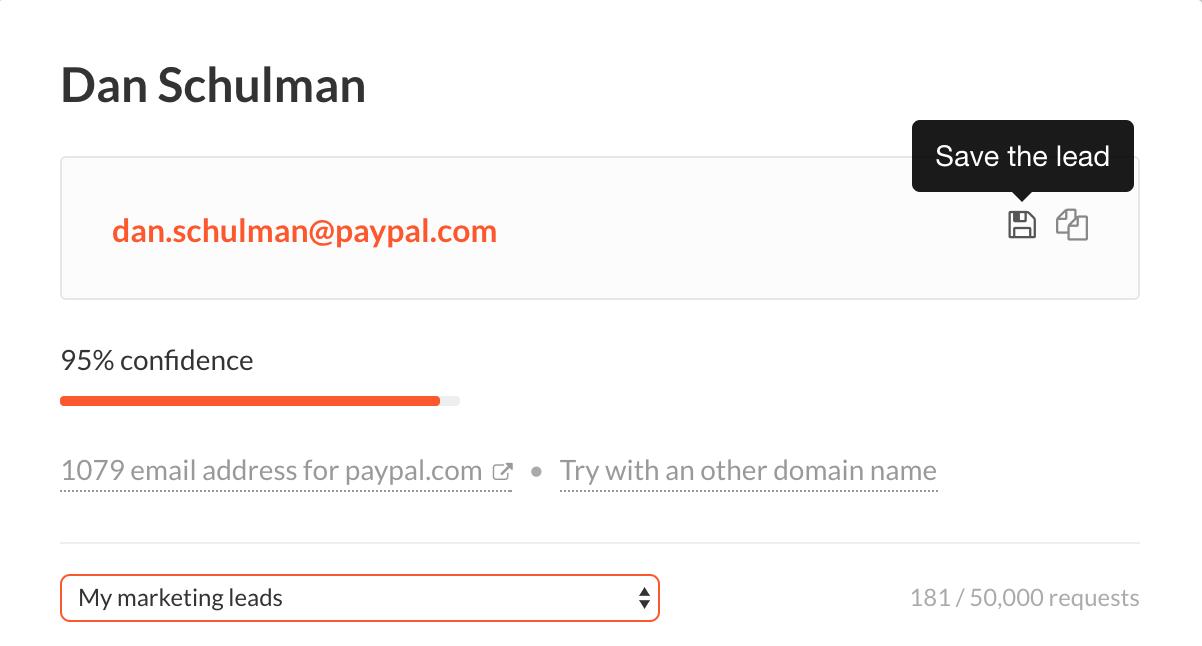 You can manage your leads in the Leads section of your dashboard. Click on a lead to see all the fields that have been saved.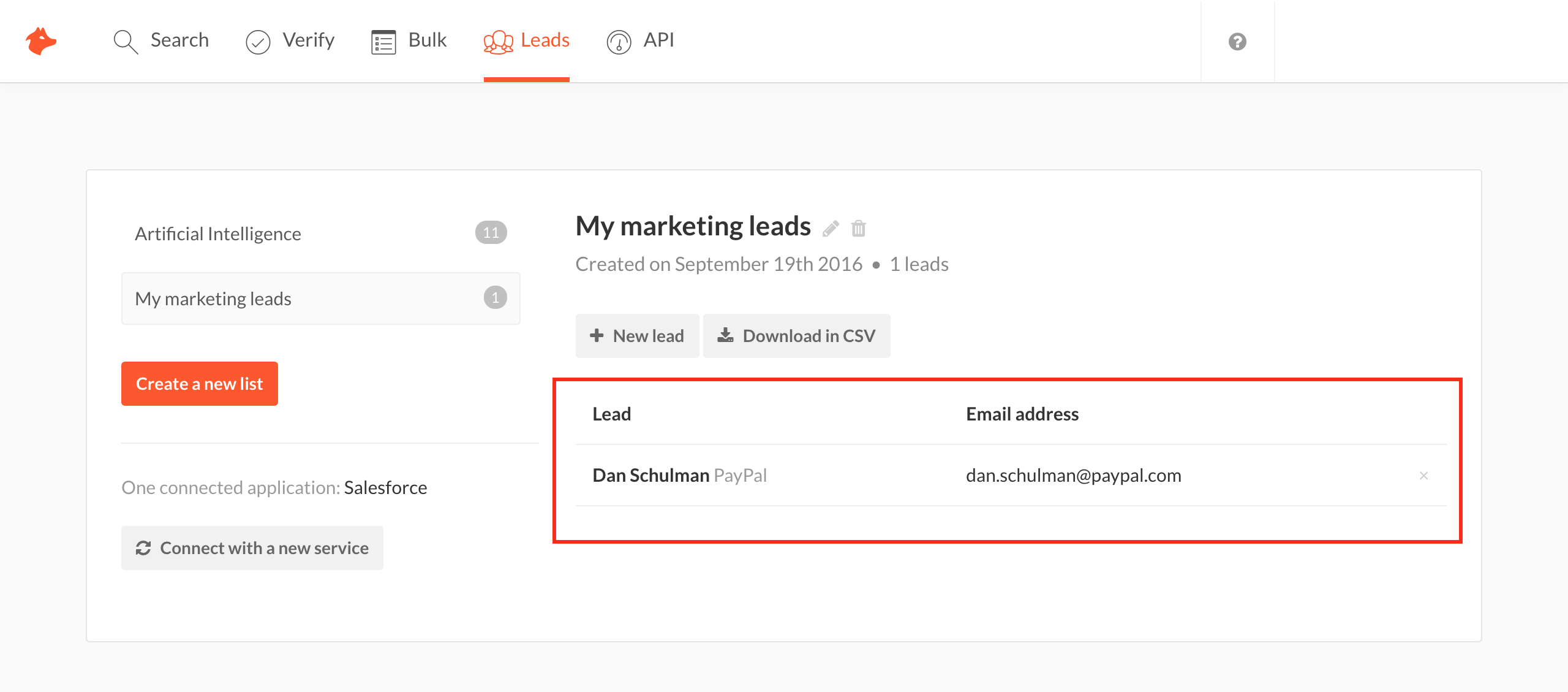 Find bulk email addresses of LinkedIn profiles and save them as leads
Make a People Search on LinkedIn
Click Hunter's icon in your browser.
Check all the leads you'd like to save.
Hit Find email addresses & save leads to quickly export them.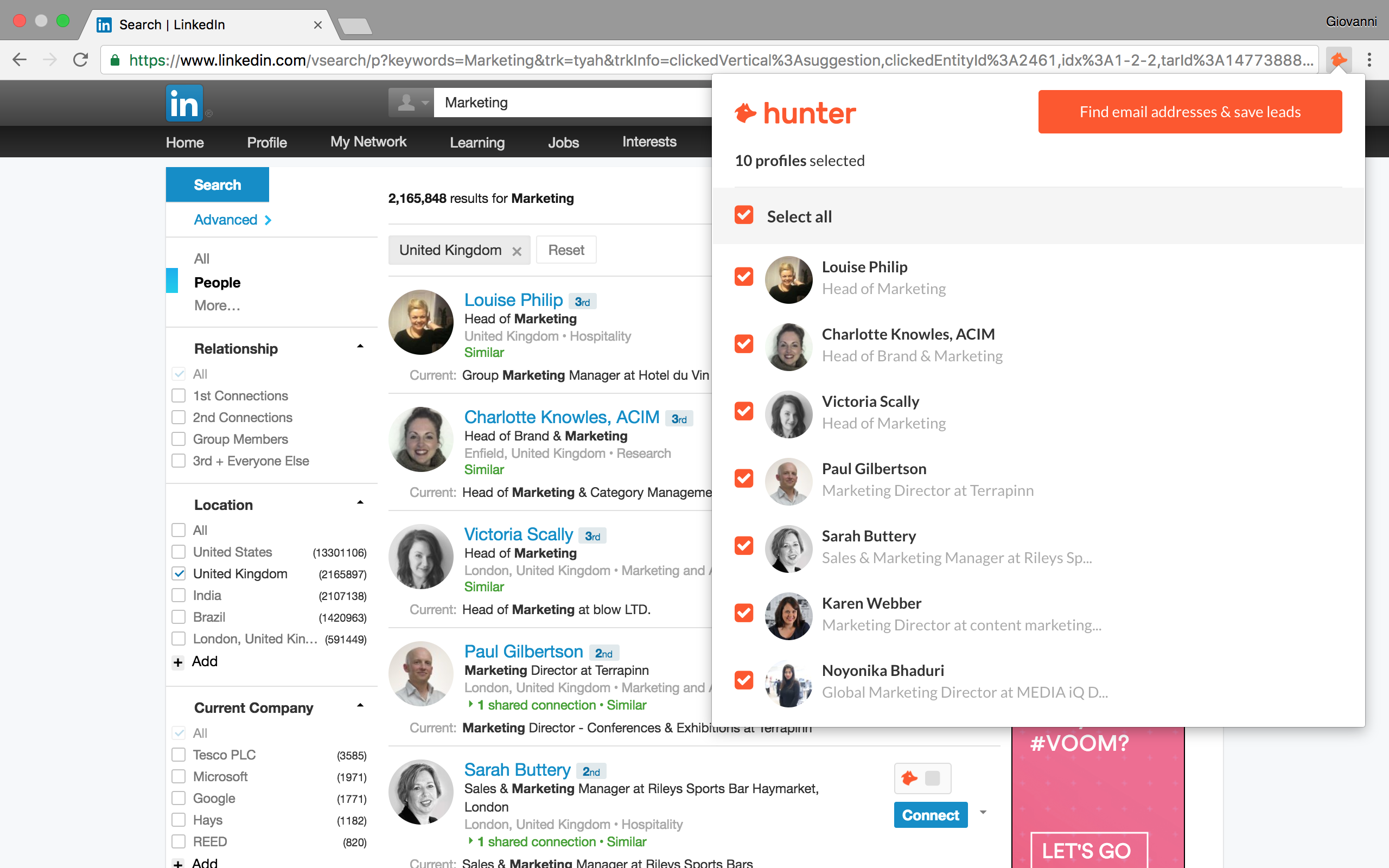 All the leads will be saved in the list you selected at the bottom of the popup.