This help article will show you how to create Leads in Hunter. Leads can be created manually or imported from LinkedIn by using the Hunter's Chrome extension.
How to create a lead manually
Go to the leads section of your account and select the + New Lead button.
Complete the fields with the lead's information.
You can add more information by clicking the More fields link. Once you are ready, hit the Create the lead button.
You'll see the new lead at the top of the list.
How to import leads from LinkedIn
Install the Hunter's Chrome extension
Go to the LinkedIn profile you'd like to save as lead and click the Hunter's Chrome extension symbol or the Hunter LinkedIn button.
Select the floppy icon to save the lead. Make sure to select the right list in the drop-down menu.
You can also extract multiple leads by clicking the Hunter icon when you have a list of profiles.
Make sure to click the Find email addresses & save leads to import the leads in the selected list.
Please note: Hunter will notify you if a lead has been already imported by greying out the selection box next to it. In this case, the system won't count this as a request.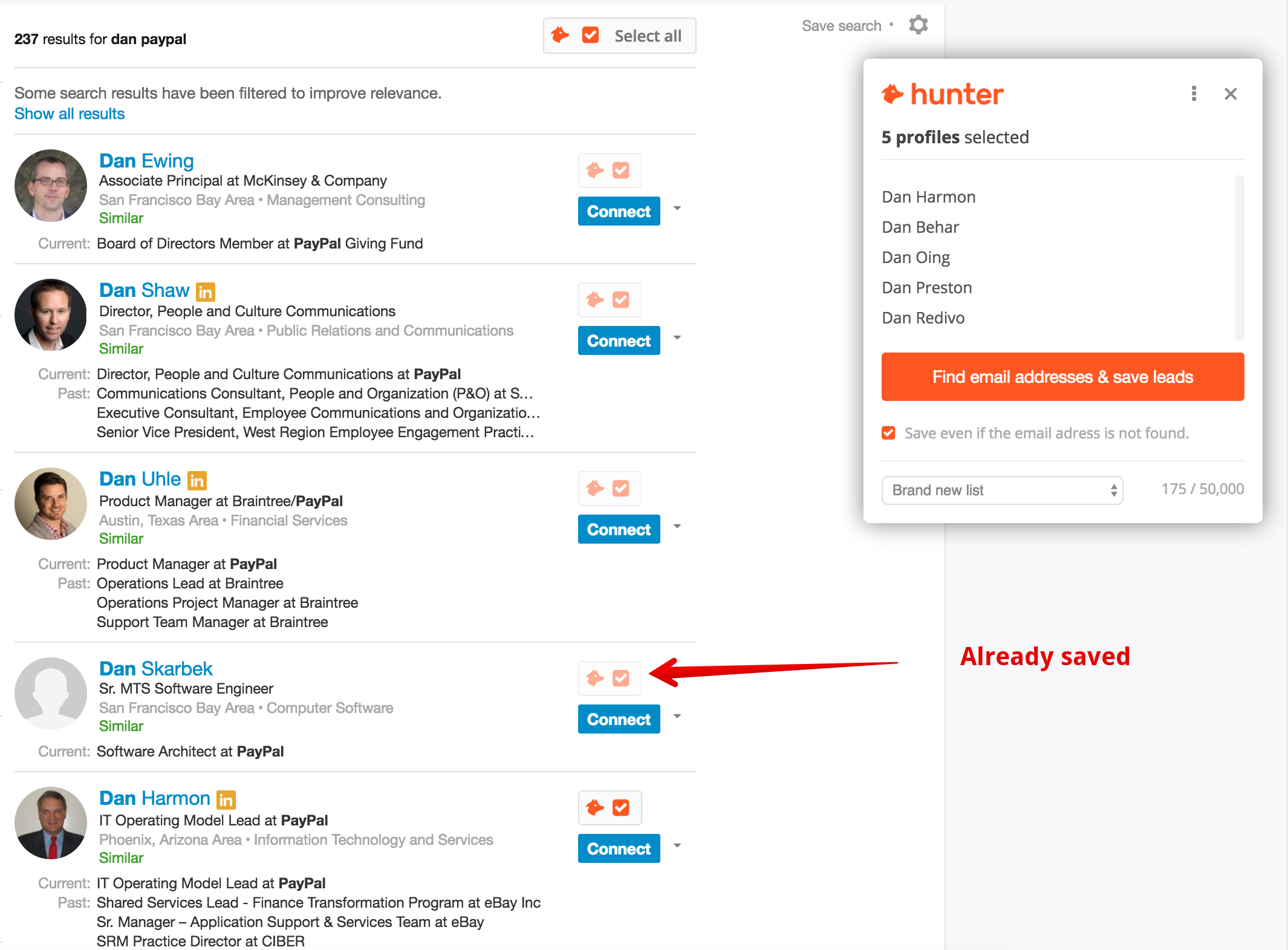 Managing your existing leads
You can manage your leads in the leads section of your account. Click on a lead to see all its information.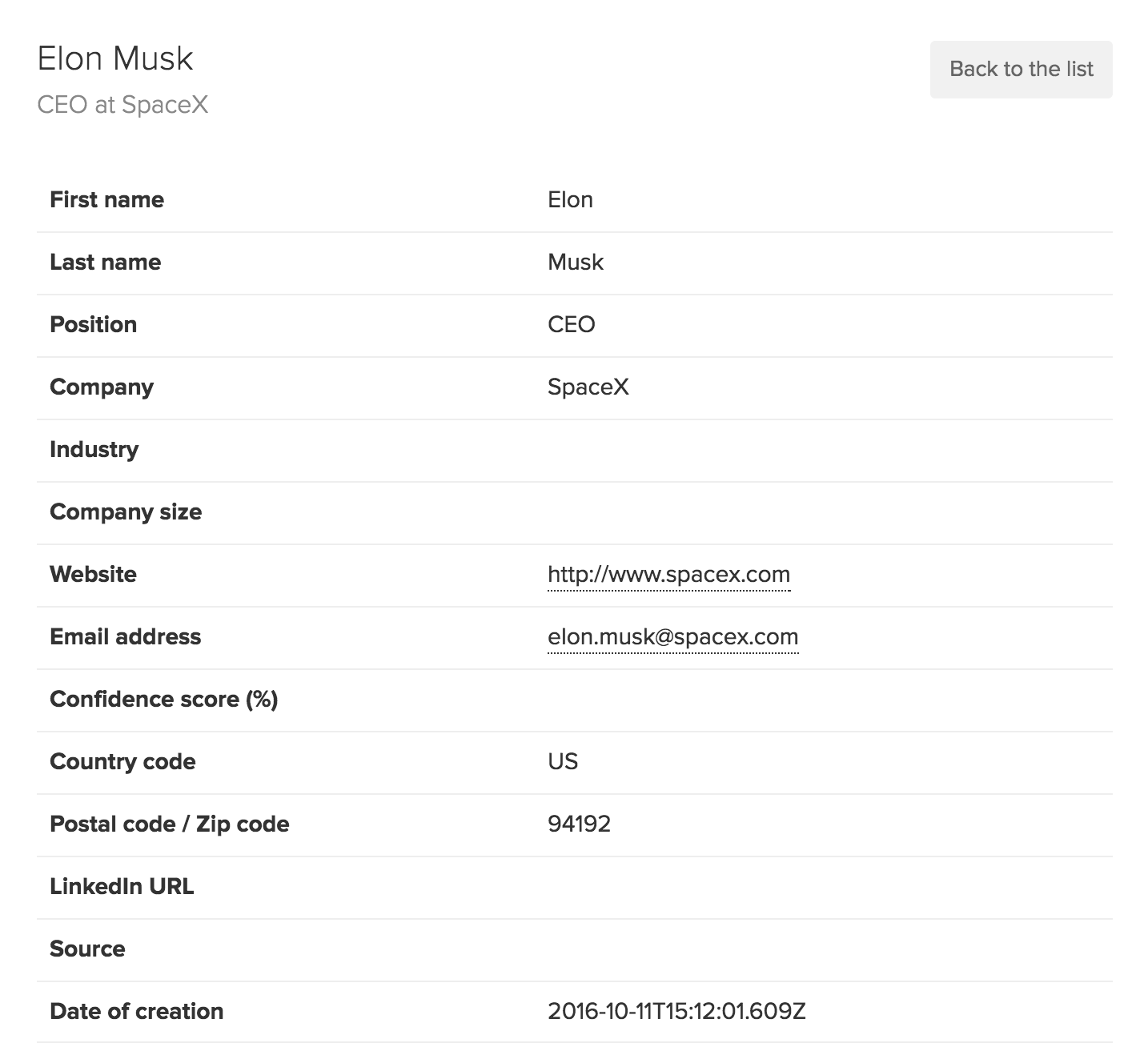 In this section it's possible to connect a lead to one of our integrations and to delete it.

Your list of leads can be downloaded once at a time by clicking the Download in CSV button in the leads section.
Simply open the CSV file with Excel or a similar software to edit or view to the downloaded leads.

Move leads to a different list
One or more leads can be move to a different list in just a couple of clicks.
Select the leads you would like to move.
Click the Move to button and select the destination list and confirm the procedure.