The end of 2022 has been really design-oriented, with the shipping of a harmonized UI for all our Data products. We also welcomed a new team member and met altogether in France for a couple of days. Happy reading!
Bart has joined Hunter
In November, we welcomed Bart, an experienced Rails developer based in Poznan, Poland. He works on the Hunter Web application and has already contributed to several major developments. Welcome!
A new UI for the Email Finder and the Email Verifier
In the previous Cycle, we had shipped a brand new version of the Domain Search. We expanded our changes to our two remaining main Data products: the Email Finder and the Email Verifier. The user experience is now perfectly standardized in those three tools.
A brand new Leads product
We weren't too satisfied with the previous version of the Leads: hard to navigate, missing filters, slow, etc. With those issues in mind, we performed a complete redesign of the Leads product.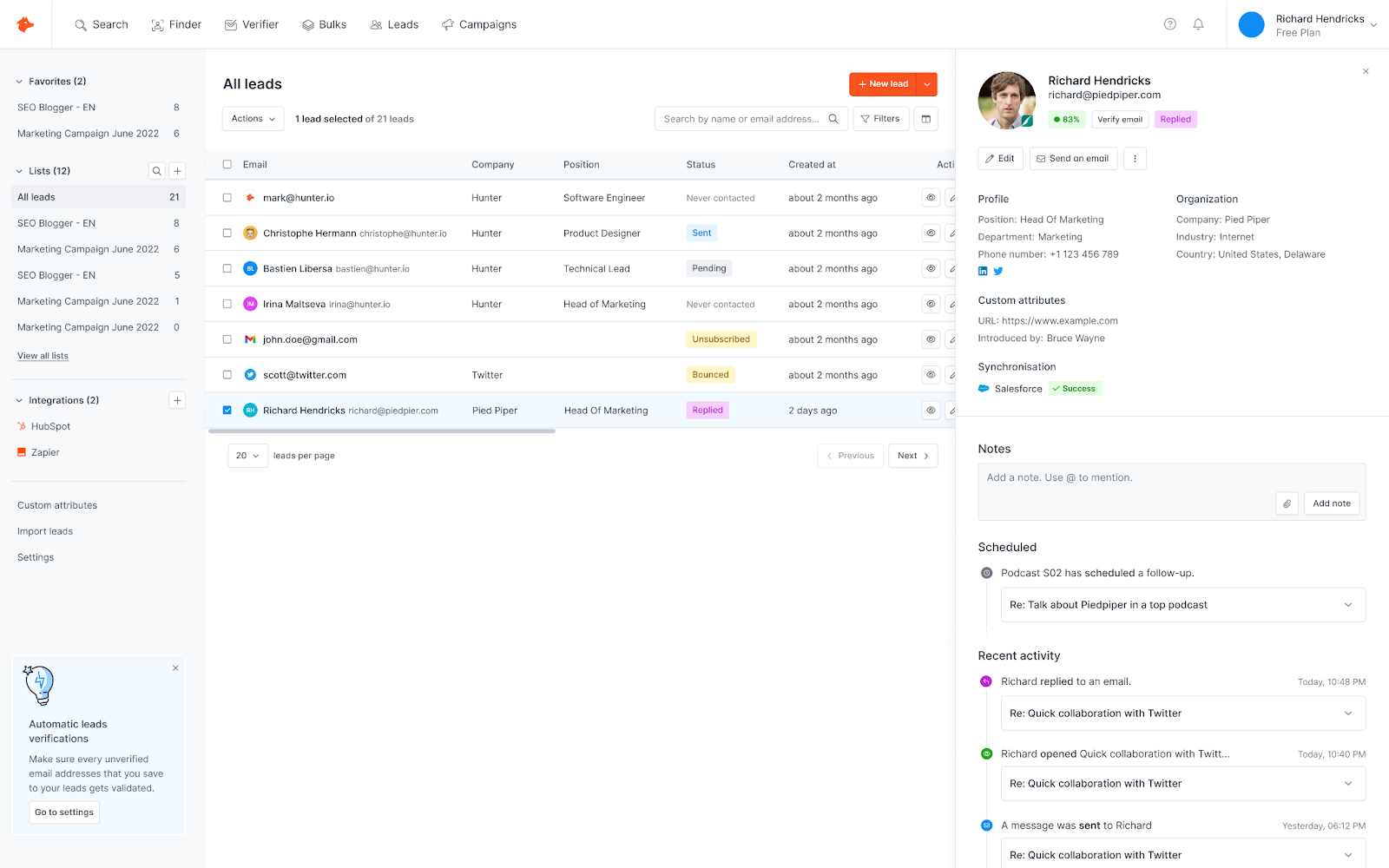 With this redesign, we paved the way for more integrated and systematic usage of the Leads in our users' journey. That's pretty exciting!
Team gathering in Grenoble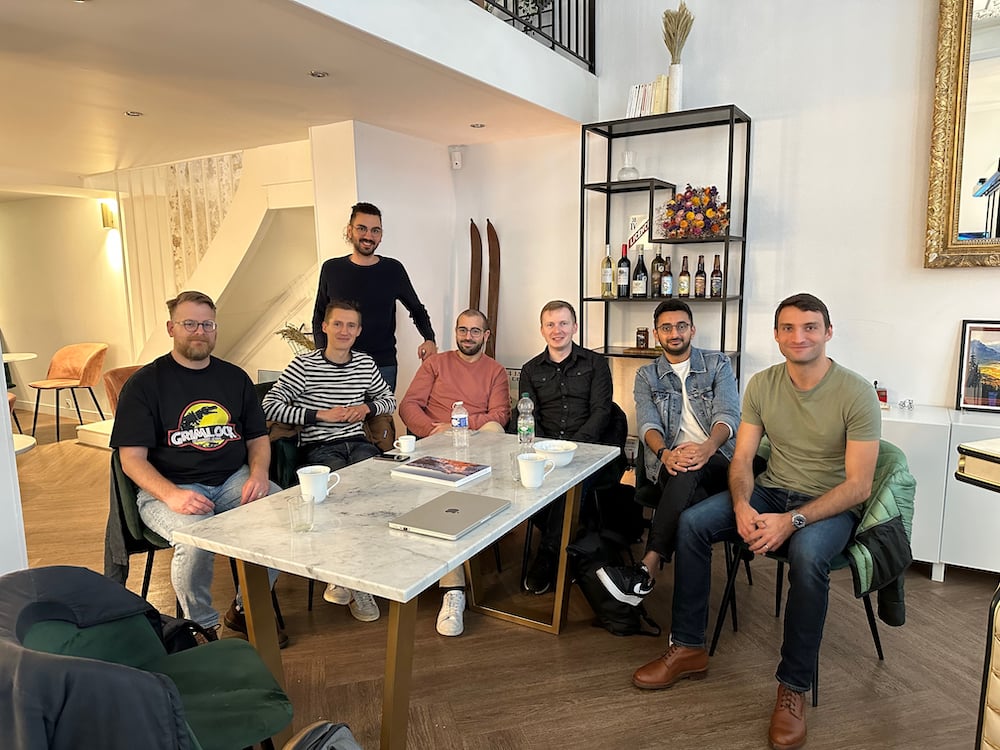 The whole Product Team gathered for a couple of days in France. While it was a great opportunity to onboard Fayzan and Bart, we also took it as an opportunity to discuss the main technical challenges for 2023 and discuss our ideas to improve our happiness as developers.
---
This is a selection of the work we've performed during the last two months of 2022, among multiple day-to-day or still in progress tasks. As always, feel free to contact us for any questions related to our processes (we use Shape Up from Basecamp), our tools (we organize ourselves with Linear) or our company.